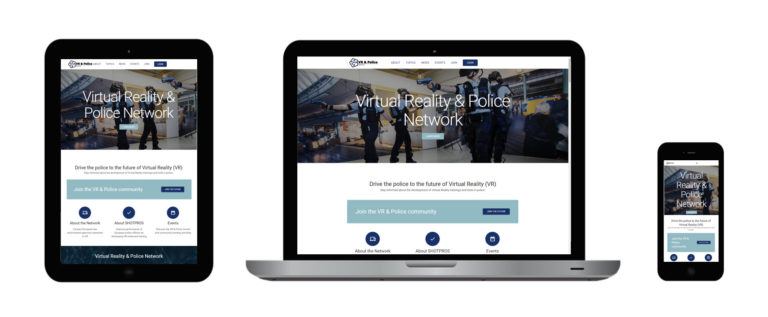 The SHOTPROS project aims to encourage the use and development of virtual reality (VR) for police and to raise awareness for VR topics. Therefore, the VR & Police Network is being established to connect law enforcement agencies, researchers and other stakeholder interested in the domain. As a first major step, the network website was developed in the last weeks and is now online (as of 30/04/21).
The VR & Police network is created by the SHOTPROS Consortium to collect, share, and develop knowledge and experience about VR and Police. This compiled knowledge about technical aspects, testimonials of users and foresight about available VR tools for police will be presented on the website www.vrandprolice.eu. Also, the membership application, network activities (such as webinars, expert discussions, meetings, etc.), an overview of the application of VR in different areas of policing and a newsletter are available there.
This website is the core of the VR & Police network and will be further developed through the course of the project. After the end of SHOTPROS, the network will be self-sustainable and ensure that the outcomes and learnings of the project will be shared and exploited by the members.
Discover more News & Events​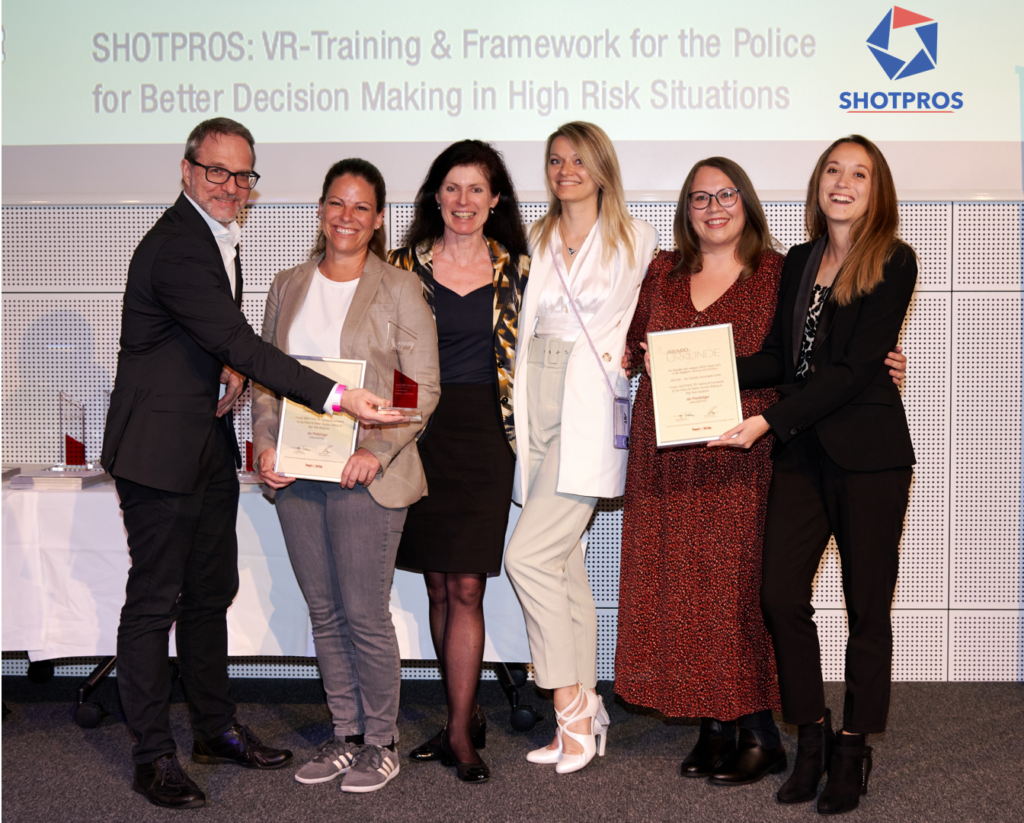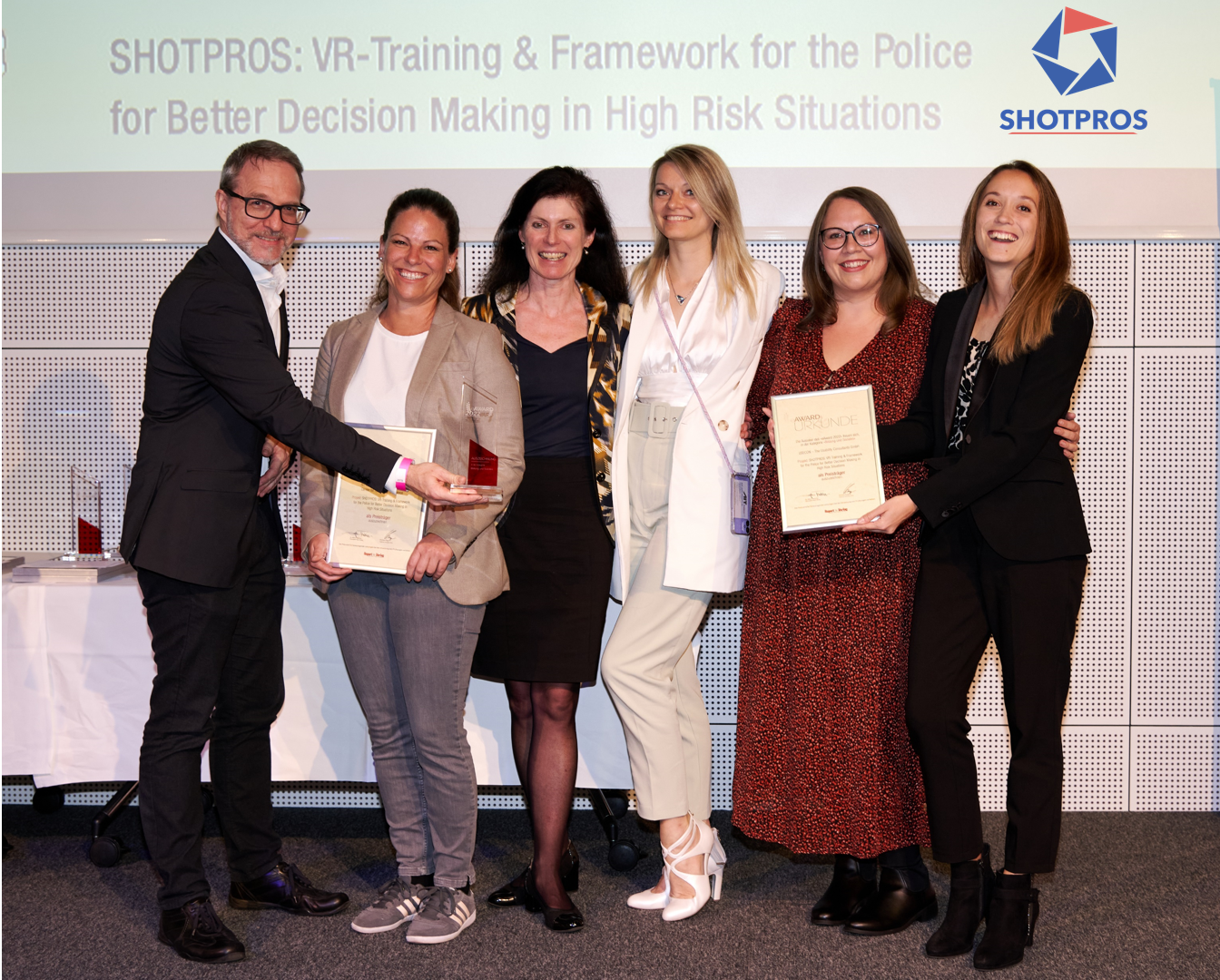 The SHOTPROS project received the eAward, the most important business prize for digitalization in Austria.
Read More »