Subscribe to the SHOTPROS Newsletter!
Stay up to date with SHOPTPROS by having the latest project developments delivered directly to your inbox.
Simply enter your details in the form below and click the button to subscribe.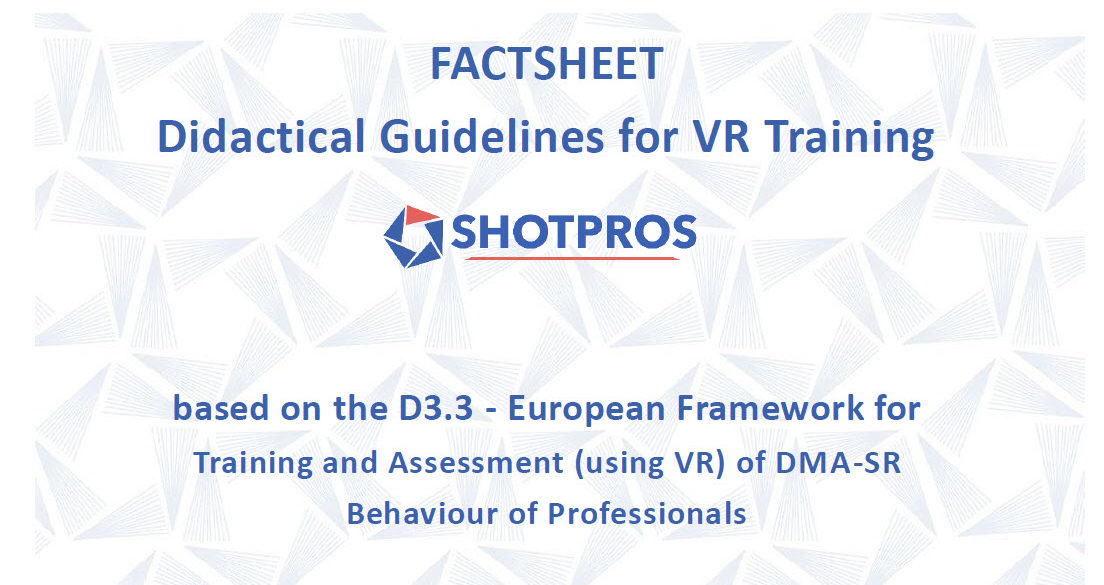 News
SHOTPROS has developed a European framework on how to train decision making and acting in high risk situations within a VR environment.
Read More »