Subscribe to the SHOTPROS Newsletter!
Stay up to date with SHOPTPROS by having the latest project developments delivered directly to your inbox.
Simply enter your details in the form below and click the button to subscribe.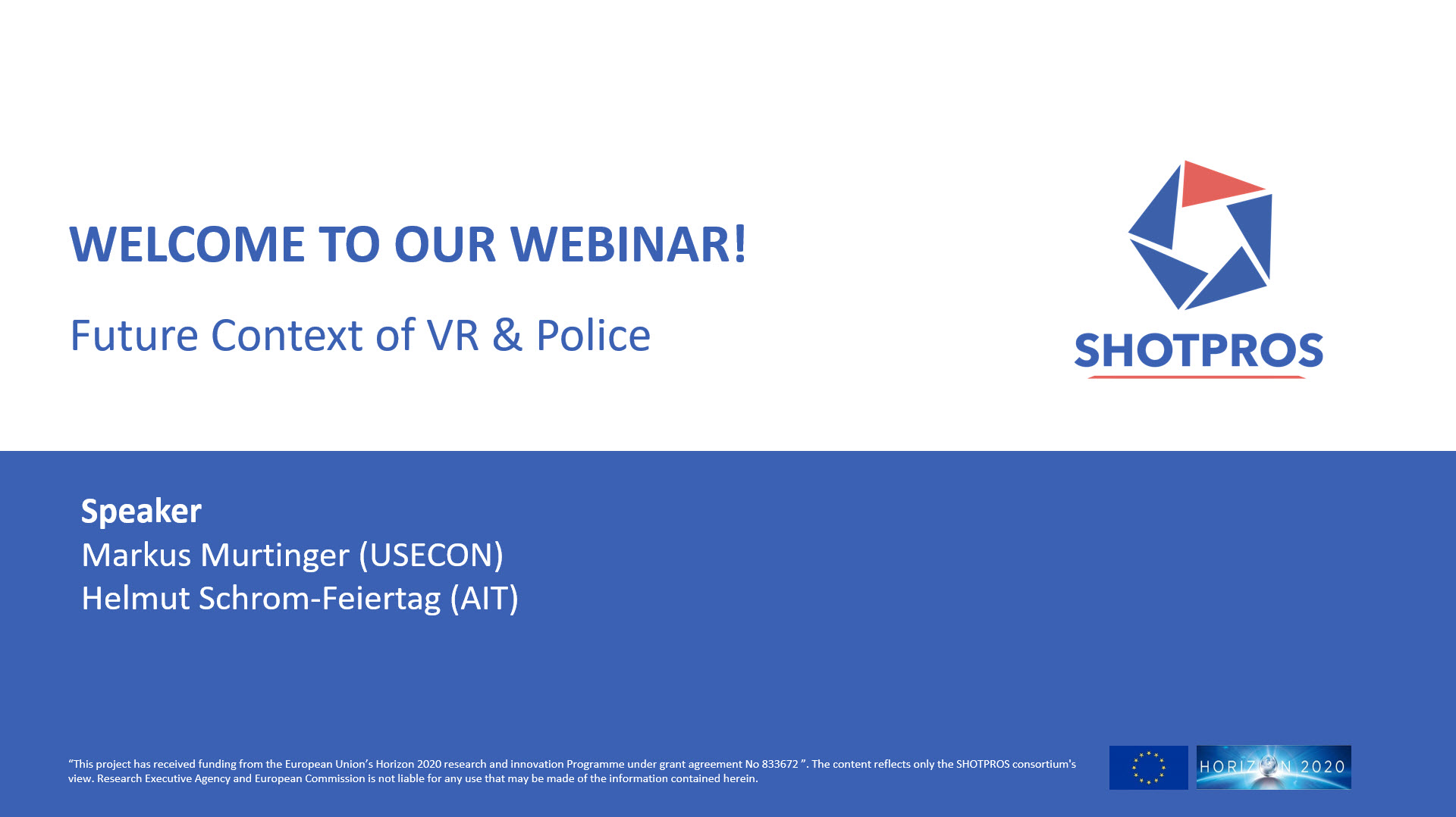 Event
VR can be used in the police domain for crime scene investigation, surveillance, interrogation and much more. Learn more about the (future) areas of application.
Read More »