Improve performance of European police officers by developing VR enhanced training
SHOTPROS aims to improve the training for European Police officers. The influence of psychological and contextual human factors (HFs) on the behaviour of decision-making and acting (DMA) of police officers under stress and in high-risk operational situations will be investigated. Based on the results, SHOTPROS will develop a HF-rooted training curriculum and a corresponding VR training solution to provide a comprehensive framework for practical training.
The SHOTPROS project is funded by the European Union's Horizon 2020 research and innovation Programme under grant agreement No 833672.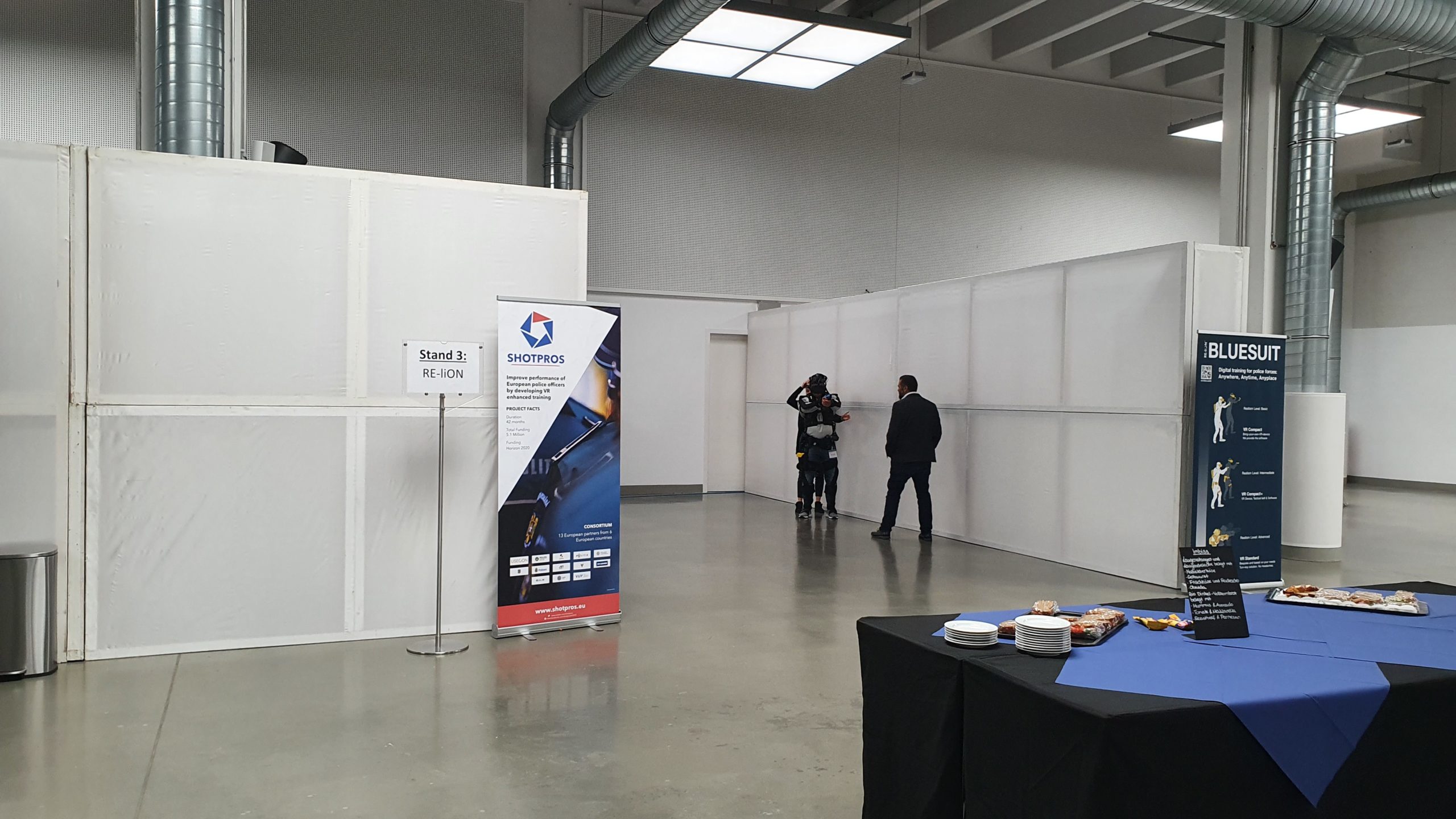 Event
The SHOTPROS project and VR solution were presented at the Behörden Spiegel Conference for new technology to leaders in law enforcement
Read More »
A team of 13 European partners from high-ranked research institutions, business companies and international Law Enforcement Agencies will cooperate for 3 years on SHOTPROS.
Press Information
Need infos and content to share?
Any Questions?
You can find our contact details here