Study: Comparison of realistic training and VR training
The SHOTPROS project successfully conducted the "TrainCompar" study to compare realistic training and Virtual Reality training in June 2021. The study was led by the research partner VU Amsterdam who closely collaborated with the LEA partner National Police of the Netherlands.  
The aim of the TrainCompar study was, to determine the didactical aspects of training with VR and to identify advantages and disadvantages of VR compared to realistic "live" training. This was done by comparing the training experience of trainees and instructors between the two conditions ("live" training and VR training) in terms of training elements, i.e.
didactical and logistical aspects (e.g. how much training can be conducted)
user experience (UX), specifically on VR-specific elements
collecting end user feedback the usability of the VR system (e.g. on system handling and interaction for trainees and trainers)
The physiological stress of the trainees was measured with wearable biosensors. In terms of didactic variables, the researchers observed how much actual training was done in a specific time, how many repetitions were executed, how many variations (of a scenario) were executed, and how much and what type of feedback was provided. To assess the user experience, observations were conducted. The subjective experience of trainees and trainers was collected through questionnaires.
All of the gathered results are currently analysed and evaluated. The generated knowledge will contribute to several objectives of SHOTPROS and answer policy-relevant questions from the law enforcement partners in the project.
Discover more News & Events​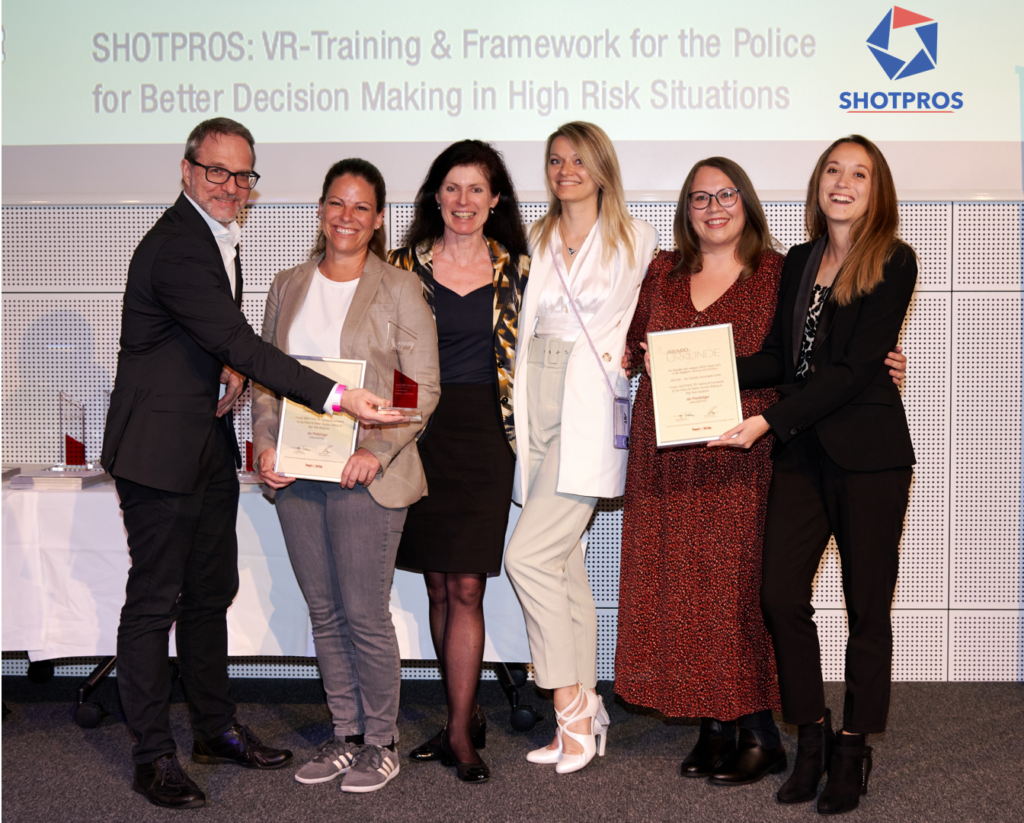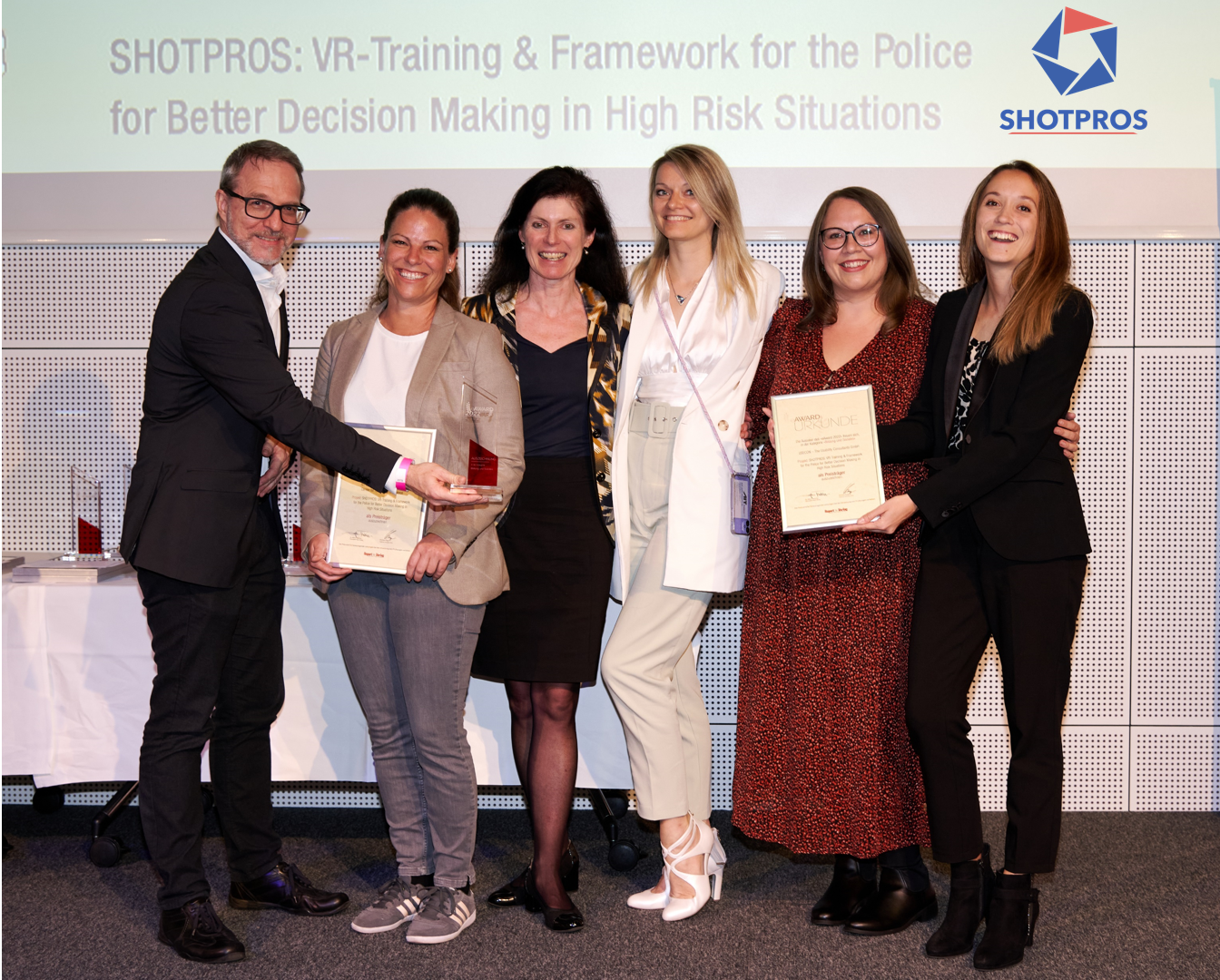 The SHOTPROS project received the eAward, the most important business prize for digitalization in Austria.
Read More »