SHOTPROS 3rd Consortium Meeting (Online)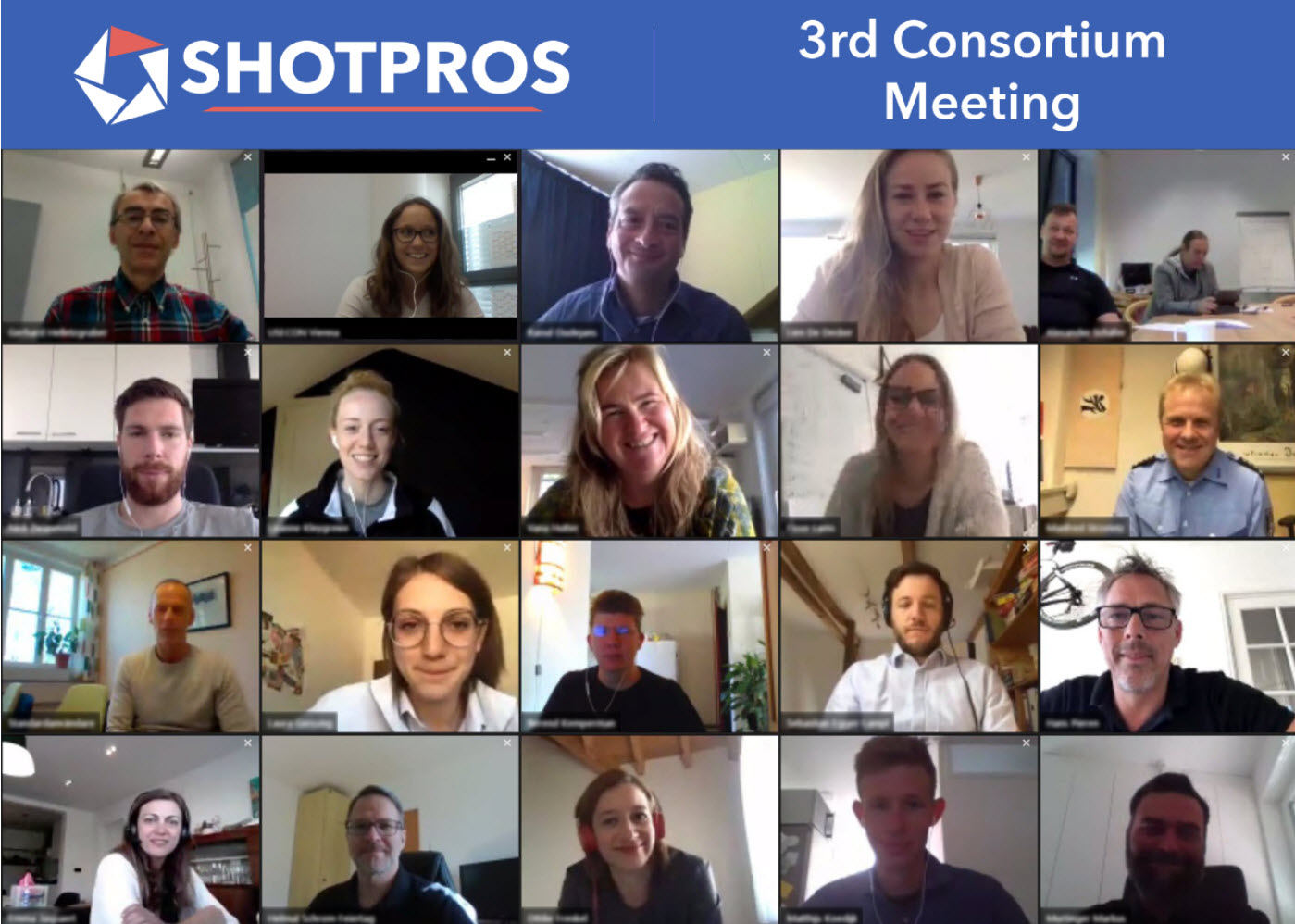 6th – 7th of May 2020
The 3rd SHOTPROS Consortium meeting took place from 6th to 7th of May 2020. We are looking back to productive workshops, interesting discussions, and presentations about promising next steps in the project.
The meeting was initially planned to be conducted in Vienna at the premises of AIT. Due to the spread of the coronavirus we had to change the plan and conduct it online. The partners were informed about the change and at least one representative per organization was able to attend.
The first day started with a warm welcome from the coordinator and a brief status update from all partners. Fortunately, everyone is safe and healthy and the current crisis does not affect the work plan of the project. Next, we splitted up in working groups to discuss relevant topics with the involved partners. 
Topics of working groups
Research Updates for LEAs – To ensure high involvement of end-users in all steps of the research activities (as the SHOT-COVID19 study), a dedicated workshop with the LEAs and the research partners was scheduled. They were informed about the outcomes of conducted studies and the plans for upcoming research activities. 
Exploitation Workshop – The workshop was included in the agenda as it is a vital part of the project. All partners are responsible for promoting exploitation as a common task. During the workshop, the partners evaluated the exploitation potential of the outcomes from the first year of the project.
End-user Management – The end-user management was discussed in the consortium and a shift of focus to quality assurance was decided.
Research and Publication Plan – This workshop was conducted to update the research and publication plan of SHOTPROS. This has been done as some planned activities in the next months might be affected by the measures taken due to the corona crisis.
The workshops were the ideal setting to cover recent topics in the project and to provide updates about the next steps to be taken. 
Planning of review meeting 
The second day started with an update from the coordinator about organizational topics. Afterward, we discussed the set-up for the review meeting which is planned to be conducted in the end of the year. All in all, the Consortium meeting was a big success as we were able to discuss relevant topics and proceed with the planning together with all project partners.
Discover more News & Events​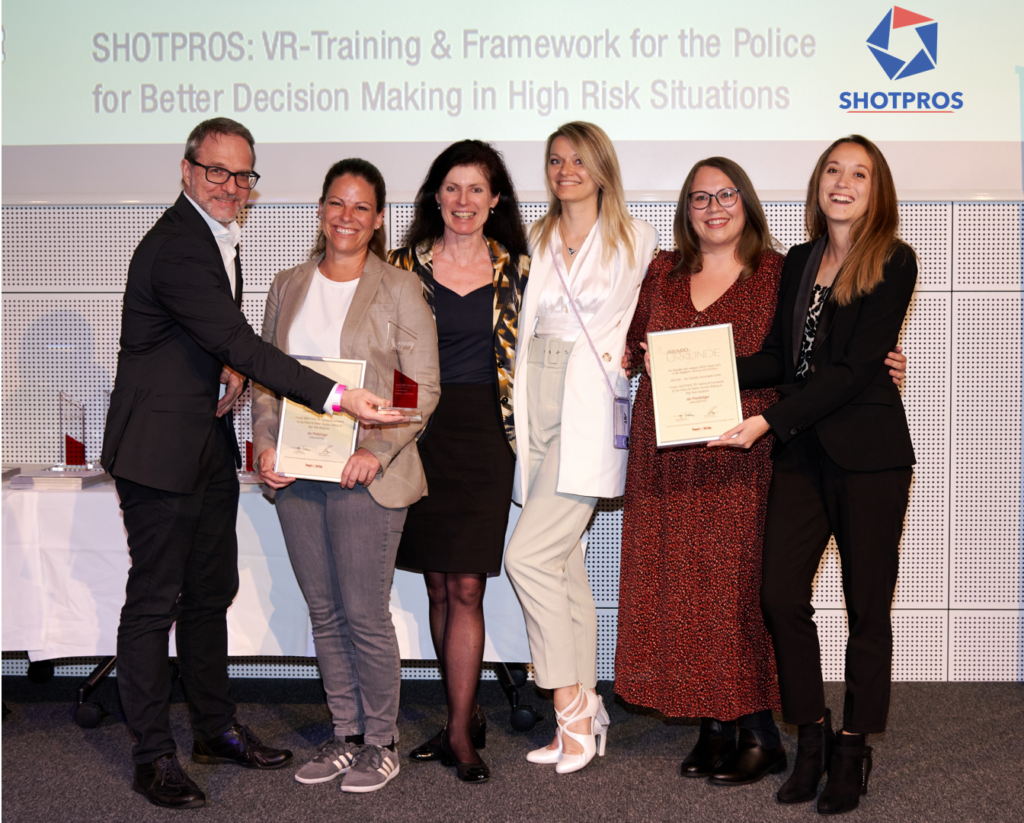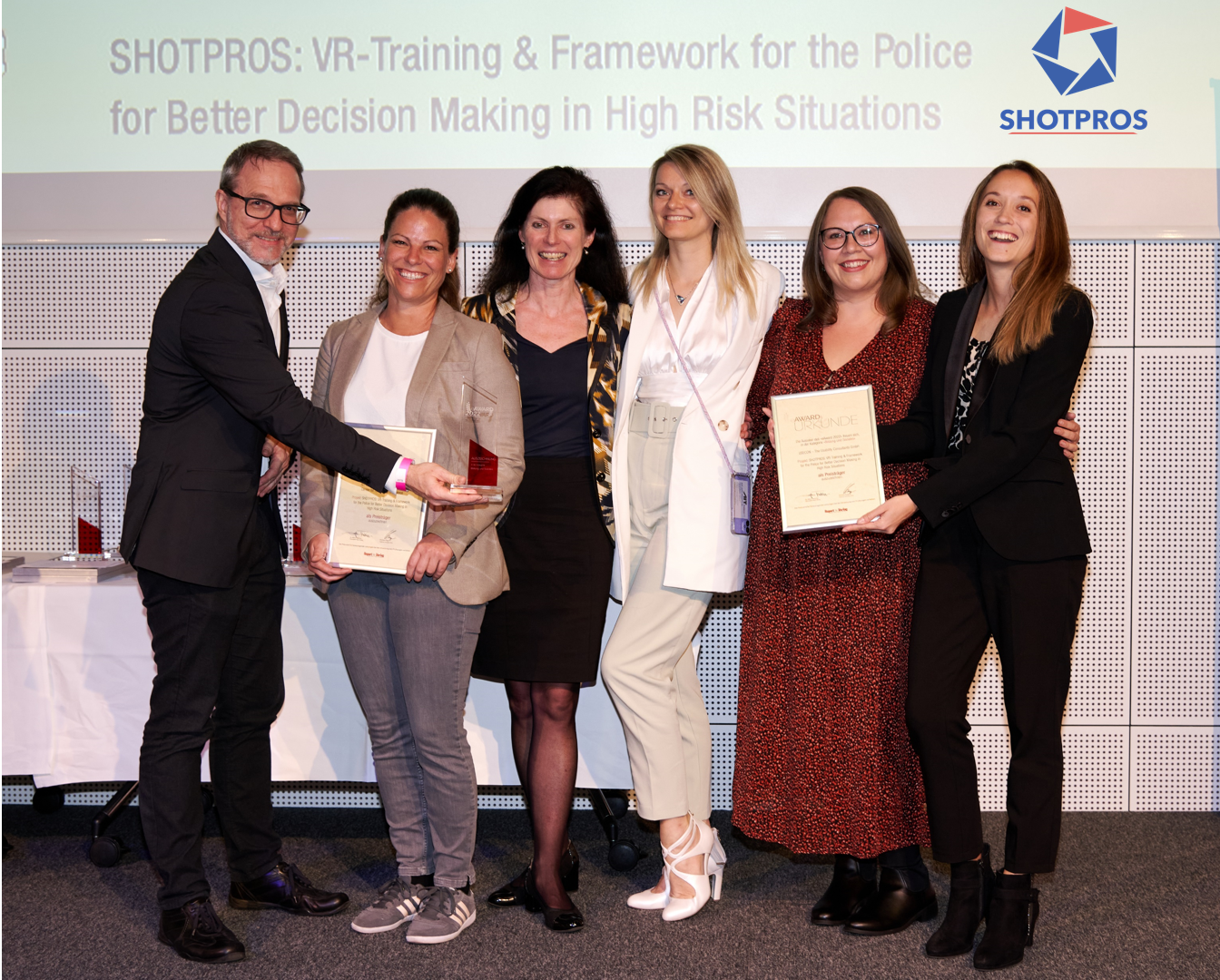 The SHOTPROS project received the eAward, the most important business prize for digitalization in Austria.
Read More »