Creation of prototypical Virtual Reality scenarios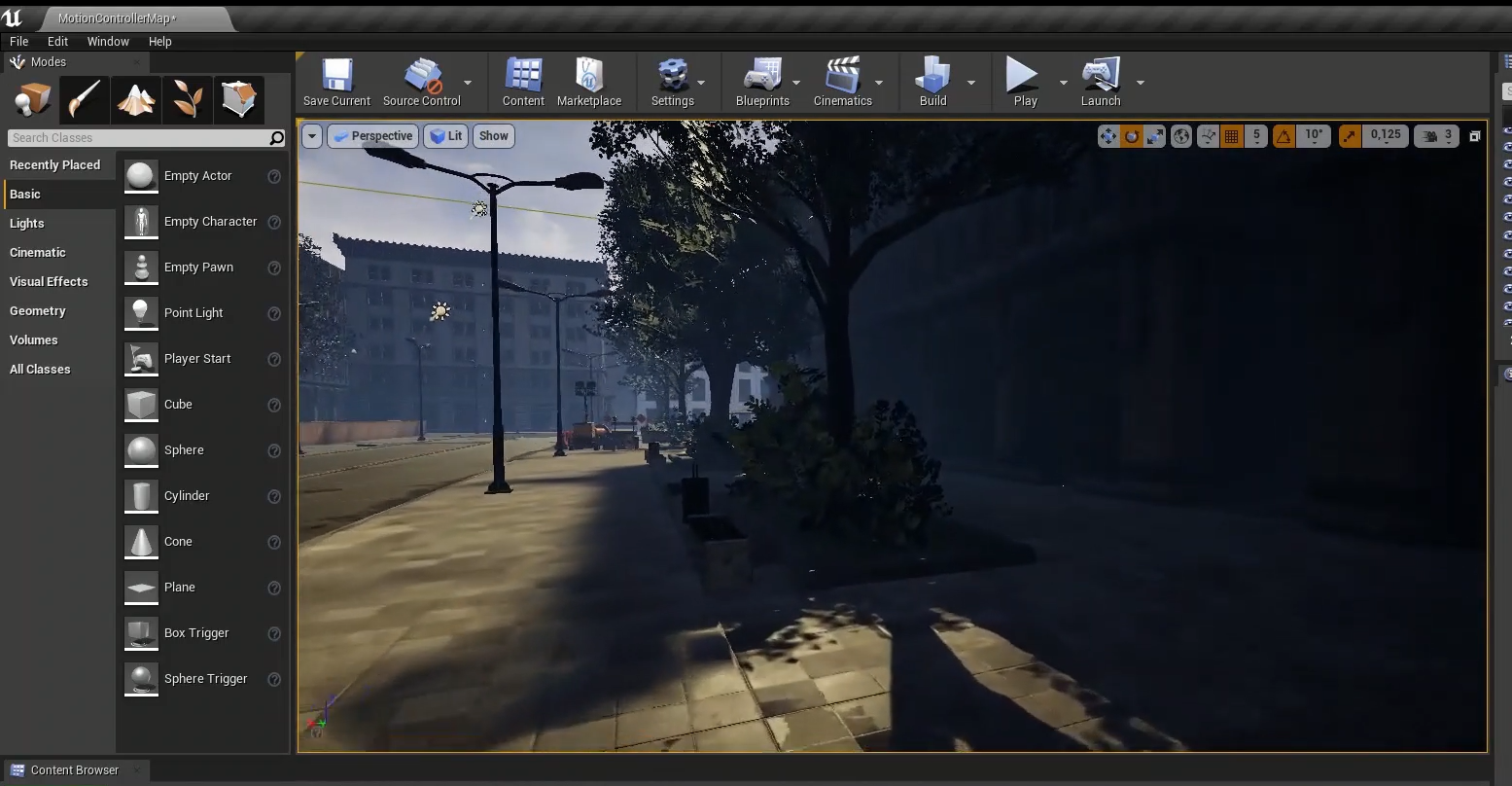 SHOTPROS is currently developing the first prototypical Virtual Reality (VR) scenarios based on the outcomes from the requirement workshops and the assessment of existing trainings.
AIT, leader of work package 4 – Training Experience Assessment, Modelling and Scenario Development – is working on first prototypical Virtual Reality (VR) scenarios in close collaboration with other project partners. This initial scenarios developed within WP4's task on "Selection and validation of stress and immersion creating cues and creation of training scenarios" is the basis for the development of the future VR training scenarios in SHOTPROS.
In this development phase, a special focus is on the incorporation of the results that have been gathered in the project's requirement phase. The scenarios will be evaluated by end user partners with respect to initiating stress and immersion and meeting the defined requirements and reported stressors as defined by the involved police officers (WP2) and existing training plans and curricula (WP3). In the next weeks, the scenarios will be completed and the validation together with the project's law enforcement agencies will foreseeably start in autumn 2020.
Get an insight in this video
Discover more News & Events​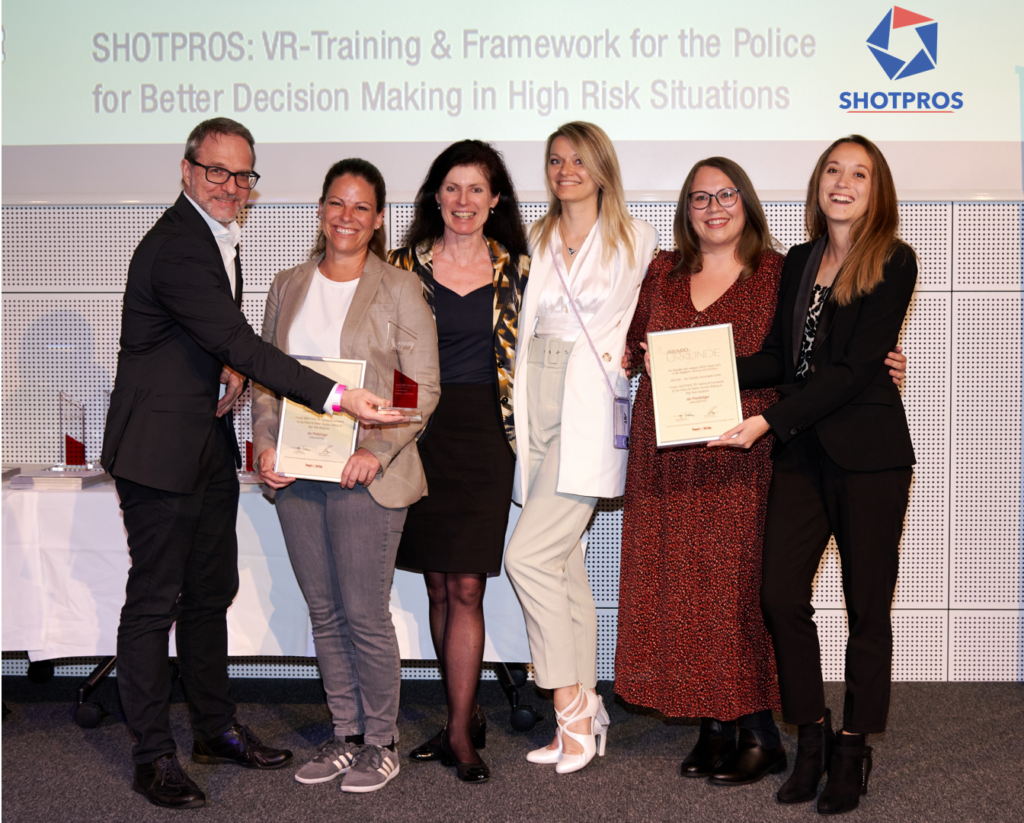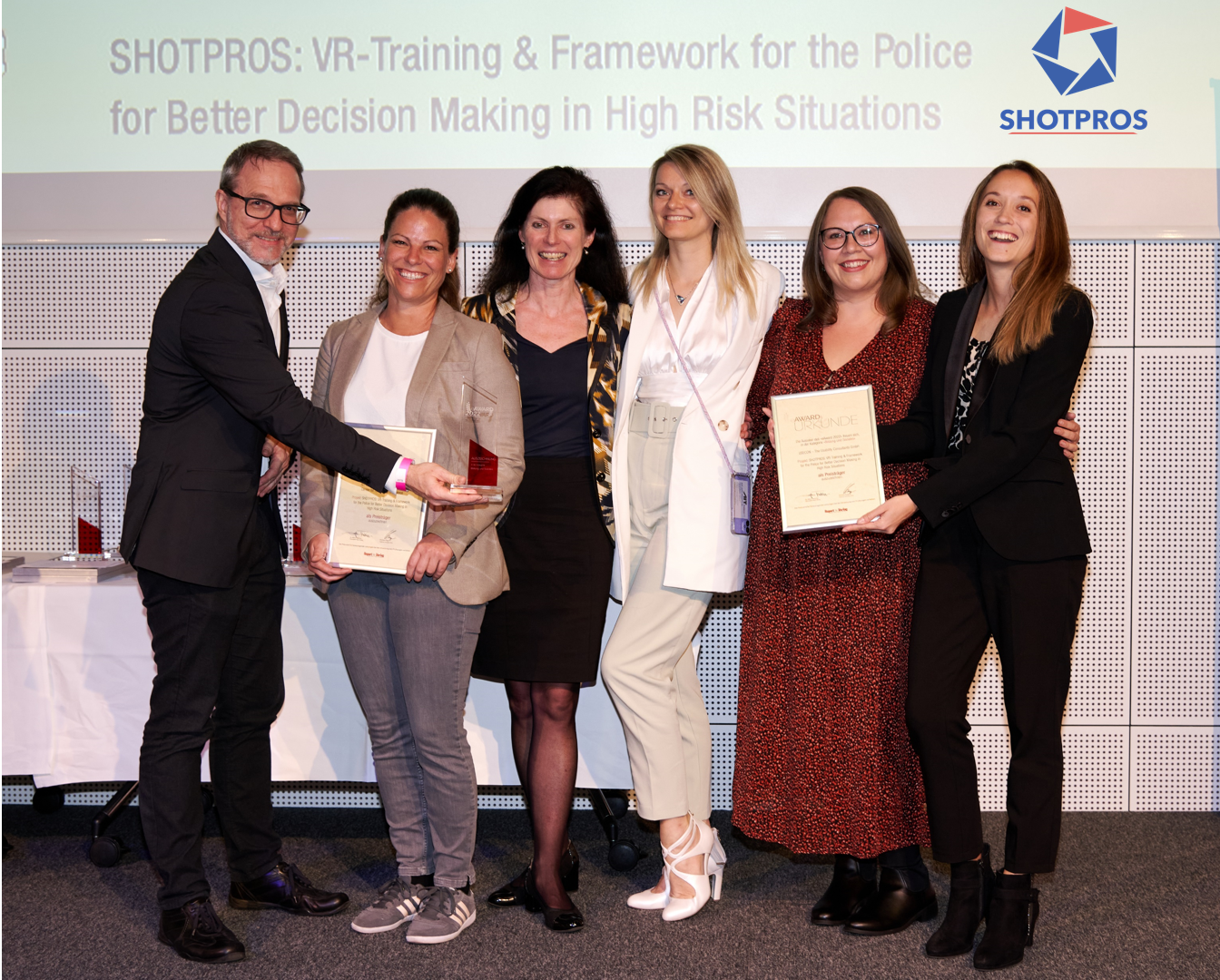 The SHOTPROS project received the eAward, the most important business prize for digitalization in Austria.
Read More »