Webinar: VR Training Concepts
Introduction of the human-factors model of decision-making and acting in stressful, high-risk situations for VR police training in theory and practice.
Speaker:
Dr. Vana Hutter (VU Amsterdam)
Lisanne Kleygrewe, M.Sc. (VU Amsterdam)
Discover more News & Events​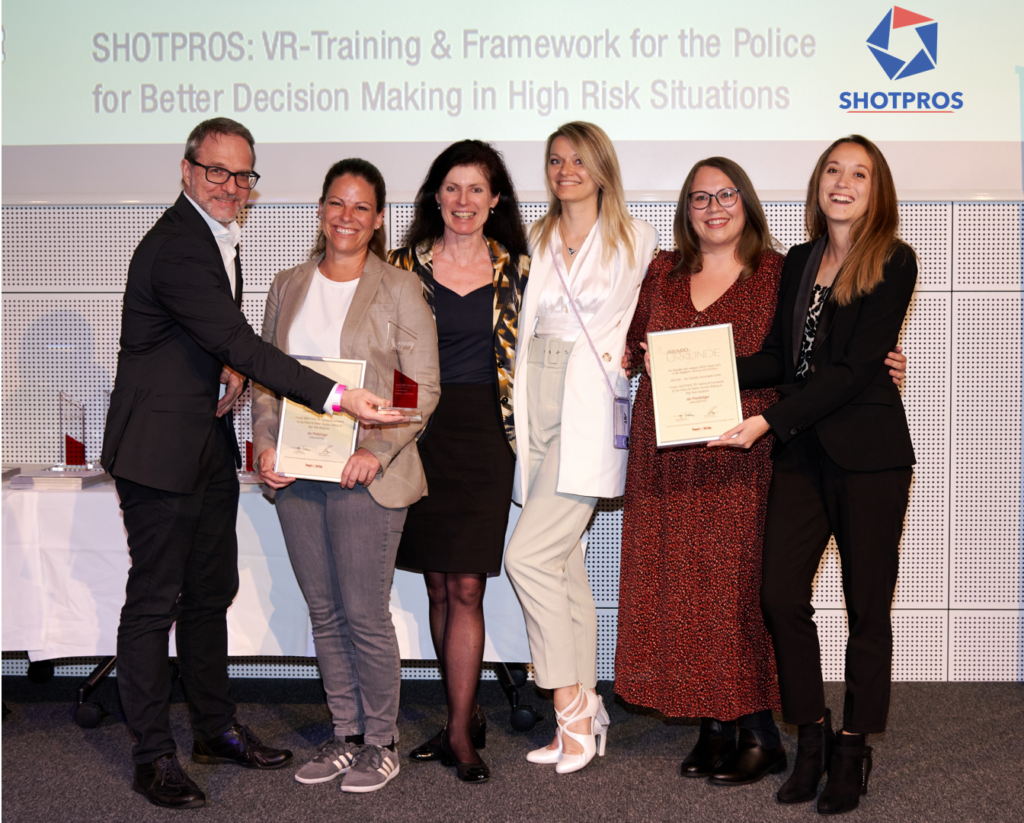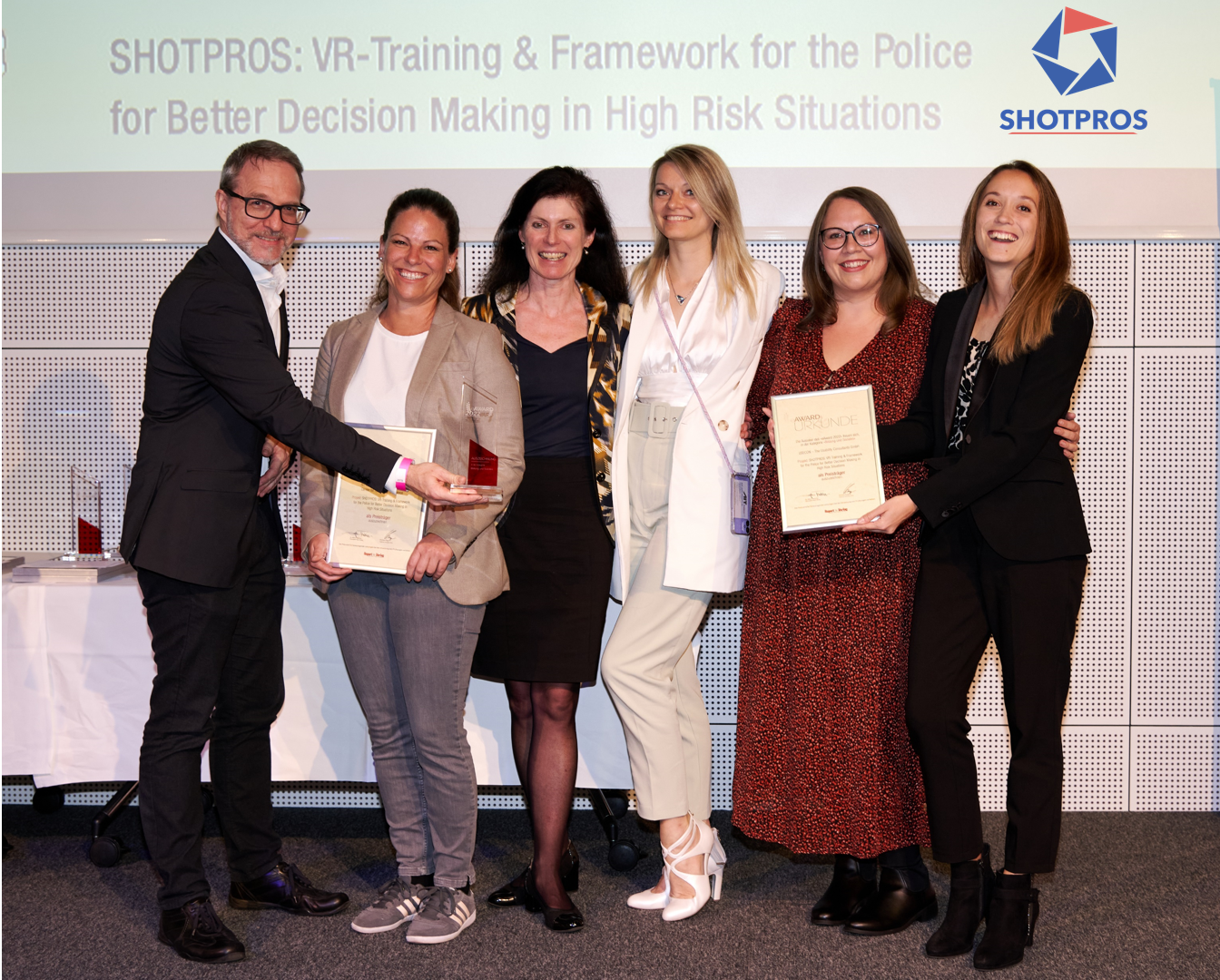 The SHOTPROS project received the eAward, the most important business prize for digitalization in Austria.
Read More »