Webinar: VR Training Concepts
Introduction of the human-factors model of decision-making and acting in stressful, high-risk situations for VR police training in theory and practice.
Speaker:
Dr. Vana Hutter (VU Amsterdam)
Lisanne Kleygrewe, M.Sc. (VU Amsterdam)
Discover more News & Events​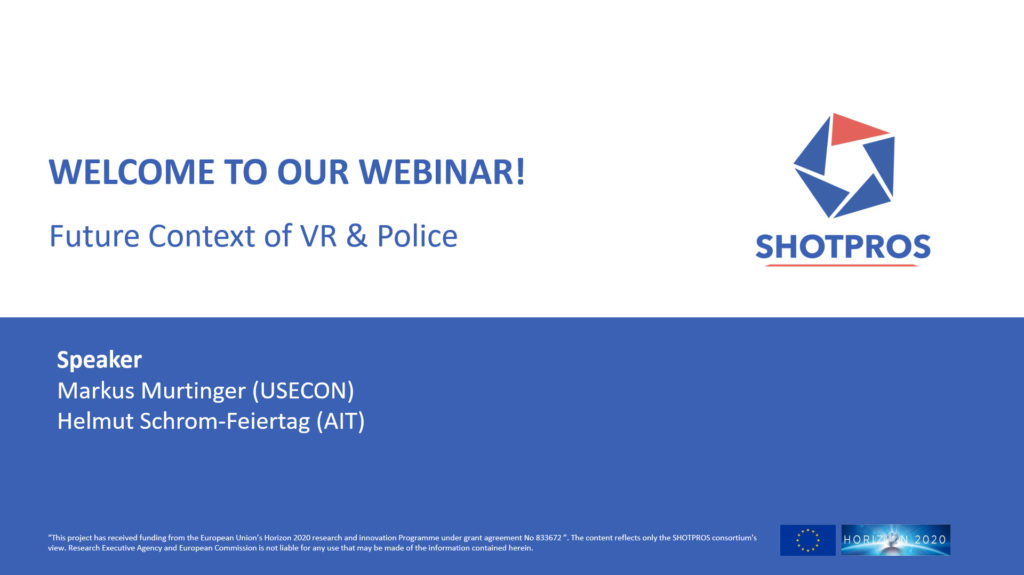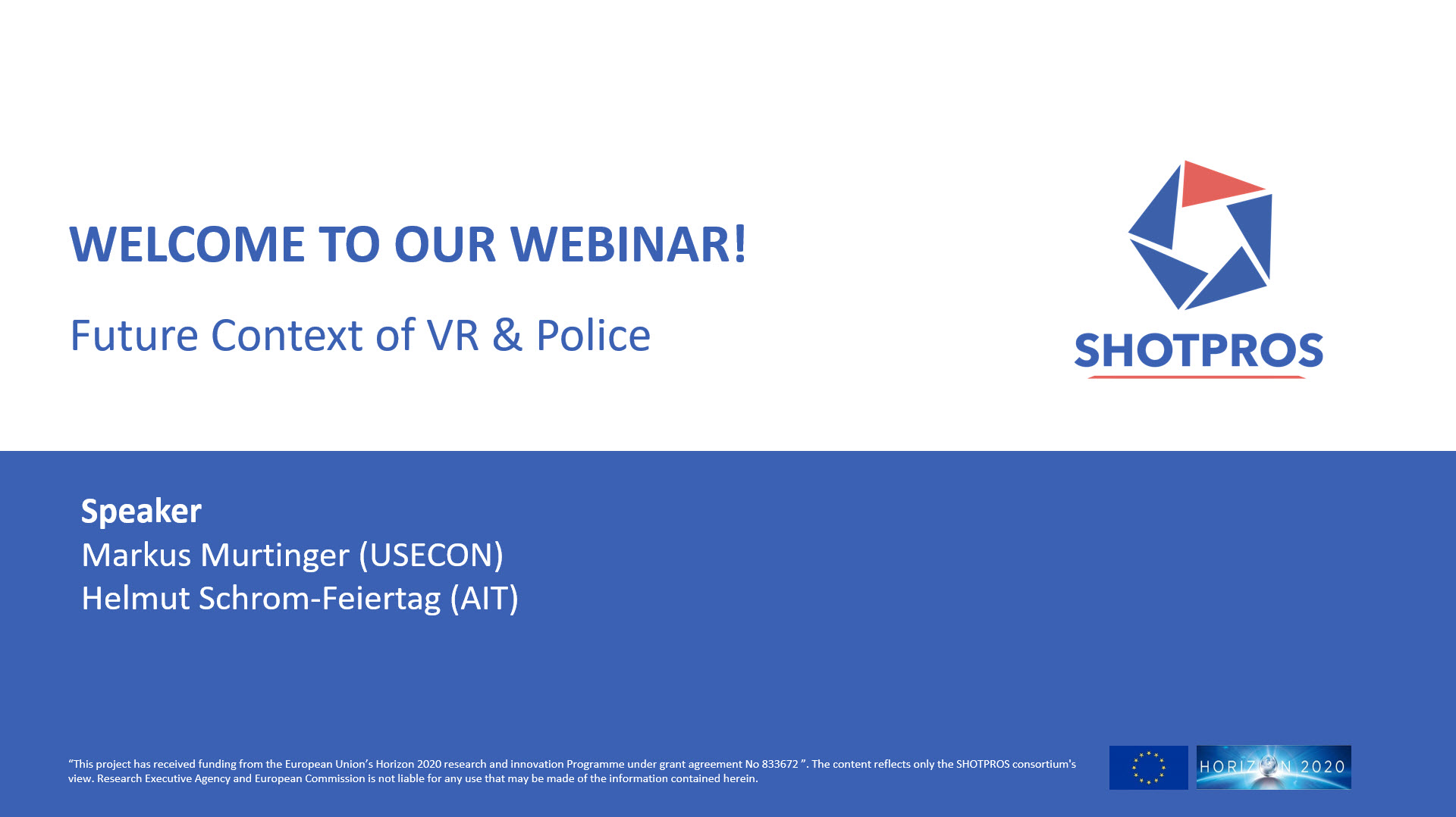 VR can be used in the police domain for crime scene investigation, surveillance, interrogation and much more. Learn more about the (future) areas of application.
Read More »