Webinar: VR Requirement Engineering
The impact of VR training highly depends on the end-user needs and expectations. Learn more about end-user requirements from a scientific and technical point of view in this webinar.
Speaker:
Emma Jaspaert: post-doc researcher & lead of the requirement studies in SHOTPROS (KU Leuven)
Nick Zwaneveld: Virtual Reality training expert & technology partner in SHOTPROS (RE-LiON)


Discover more News & Events​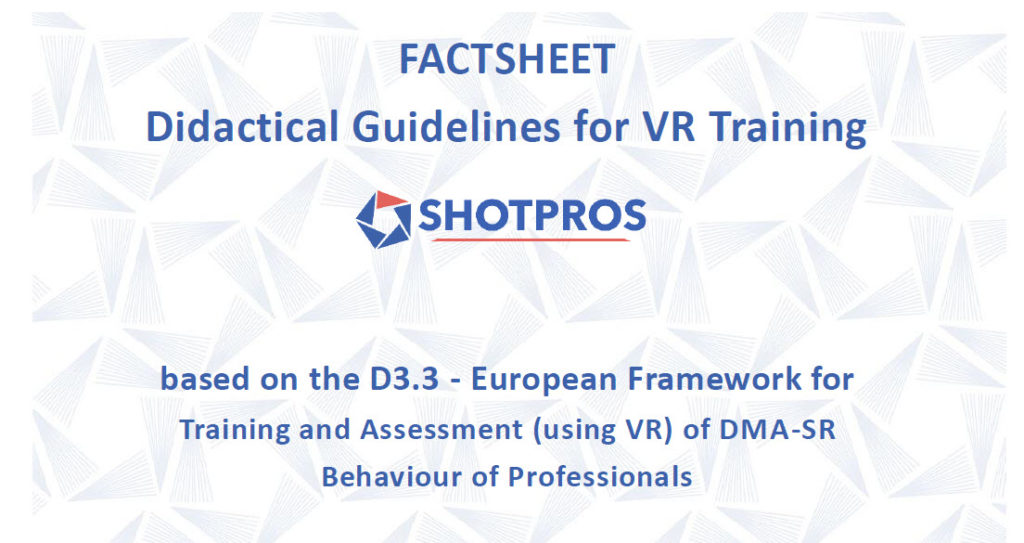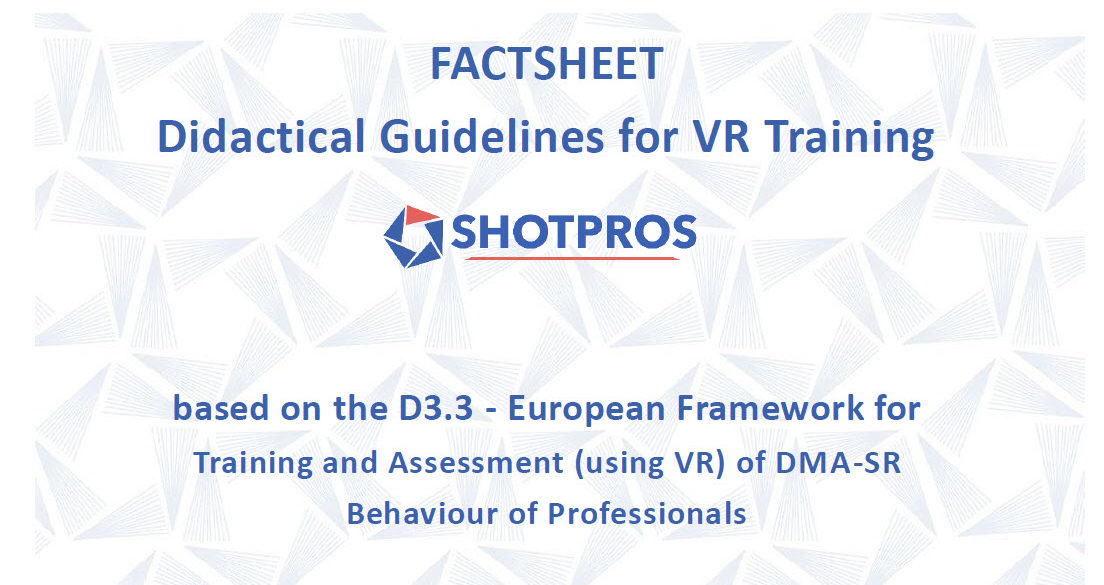 SHOTPROS has developed a European framework on how to train decision making and acting in high risk situations within a VR environment.
Read More »