International Study: Stress factors during police interventions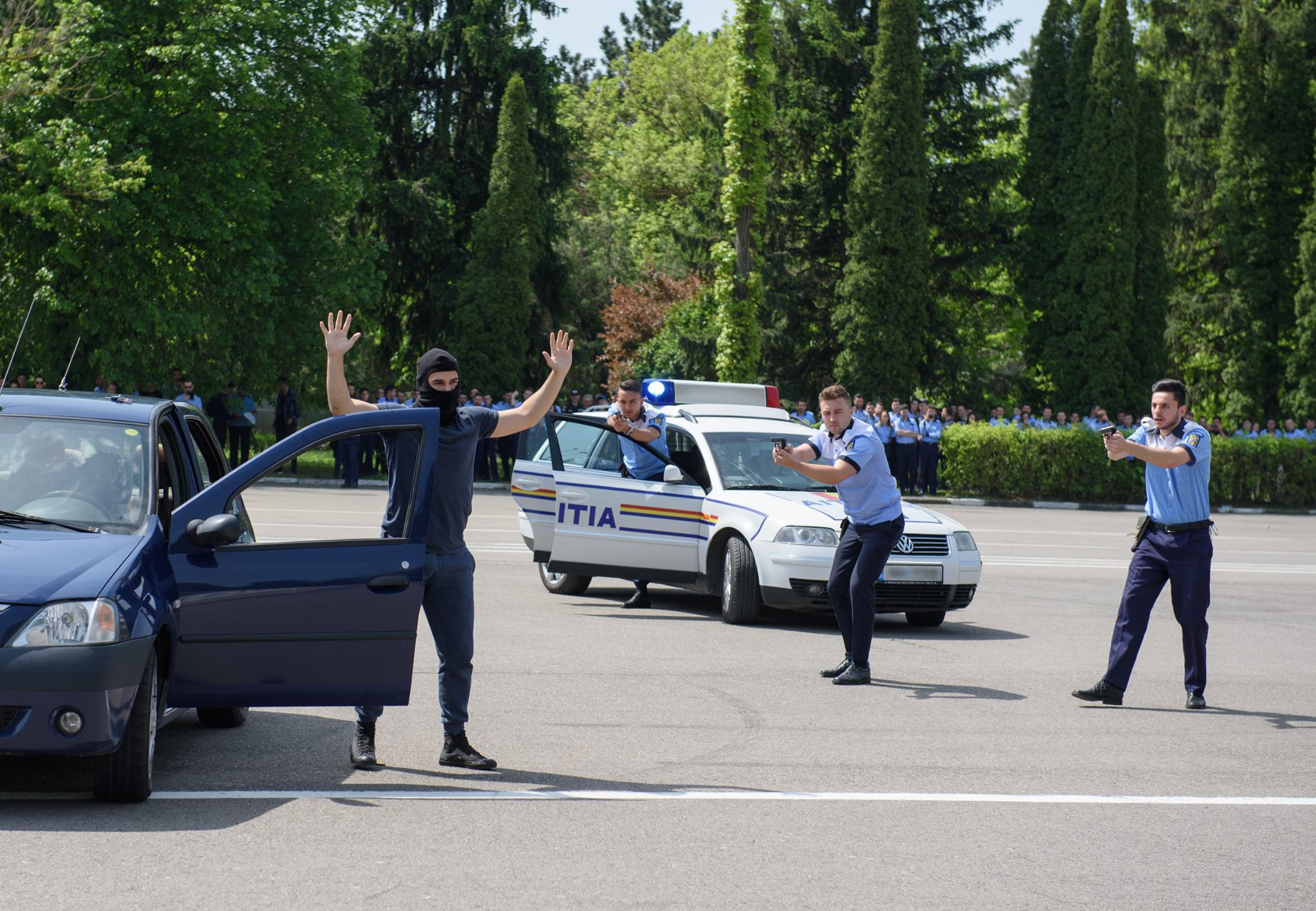 The SHOTPROS project launches a new international study late-October 2020 to investigate stress factors during police interventions. Based on the outcomes of the study, the Belgian National Crisiscenter will develop a risk assessment tool to identify high-risk situations. The quantitative study builds on earlier research within SHOTPROS, such as the requirement workshops conducted with the law enforcement partners in the project.
Insights into the study
The online survey, developed in close collaboration with KU Leuven, is aimed at all active police officers that function as first responders and police training instructors with field experience. The study focuses on different types of environments and scenarios that police officers may find themselves in while on patrol or responding to an emergency, from everyday risks to lesser-known situations. For each of the different elements throughout the survey, participants will be asked to assign a score of their perceived stress level. Based on these answers of the participants, it will be possible for researchers to draw average scores for each of the individual stress factors and thus measure the impact of these factors on police officers and the decisions they make while on duty.
In addition to the survey, the participants will get the offer to take-part in a (voluntary) follow-up study. All participants contributing to the study will receive a number of stressful scenarios (domestic violence, terrorism, etc.) and short questions on personal characteristics of suspects for five consecutive days via an app.
Risk assessment tool for efficient training
The gathered information will directly contribute to the development of an evidence-based risk assessment tool, which will serve as a medium to convert the gathered data into practical applications, such as a (VR) training program for law enforcement agencies. More specifically, the risk assessment tool will allow police instructors to control the difficulty of a law enforcement (VR) training by taking into account all factors that can influence the decision making process of trainees. Depending on the specific training goals and the experience of individual trainees, more stress factors can be added to the training to increase difficulty or some can be taken away for an opposite effect.
How to participate?
Law enforcement agencies that are interested in participating in the study can receive more information by mailing researcher Nino Van Impe of the Belgian National Crisiscenter: Nino.VanImpe@nccn.fgov.be
To meet the needs of the participating SHOTPROS partners, the survey will be available in 6 languages, including English, Dutch, French, German, Swedish and Romanian. Nevertheless, we hope that law enforcement agencies from other countries, within and outside of Europe, will also find their way to this study and participate.
Discover more News & Events​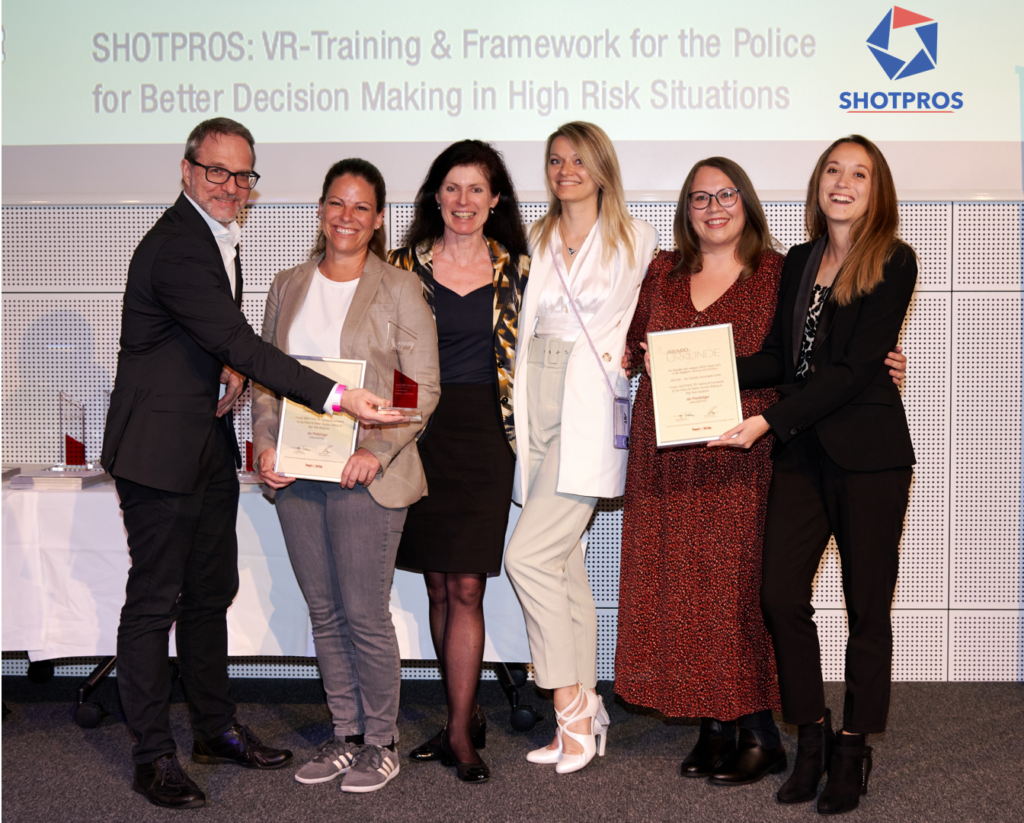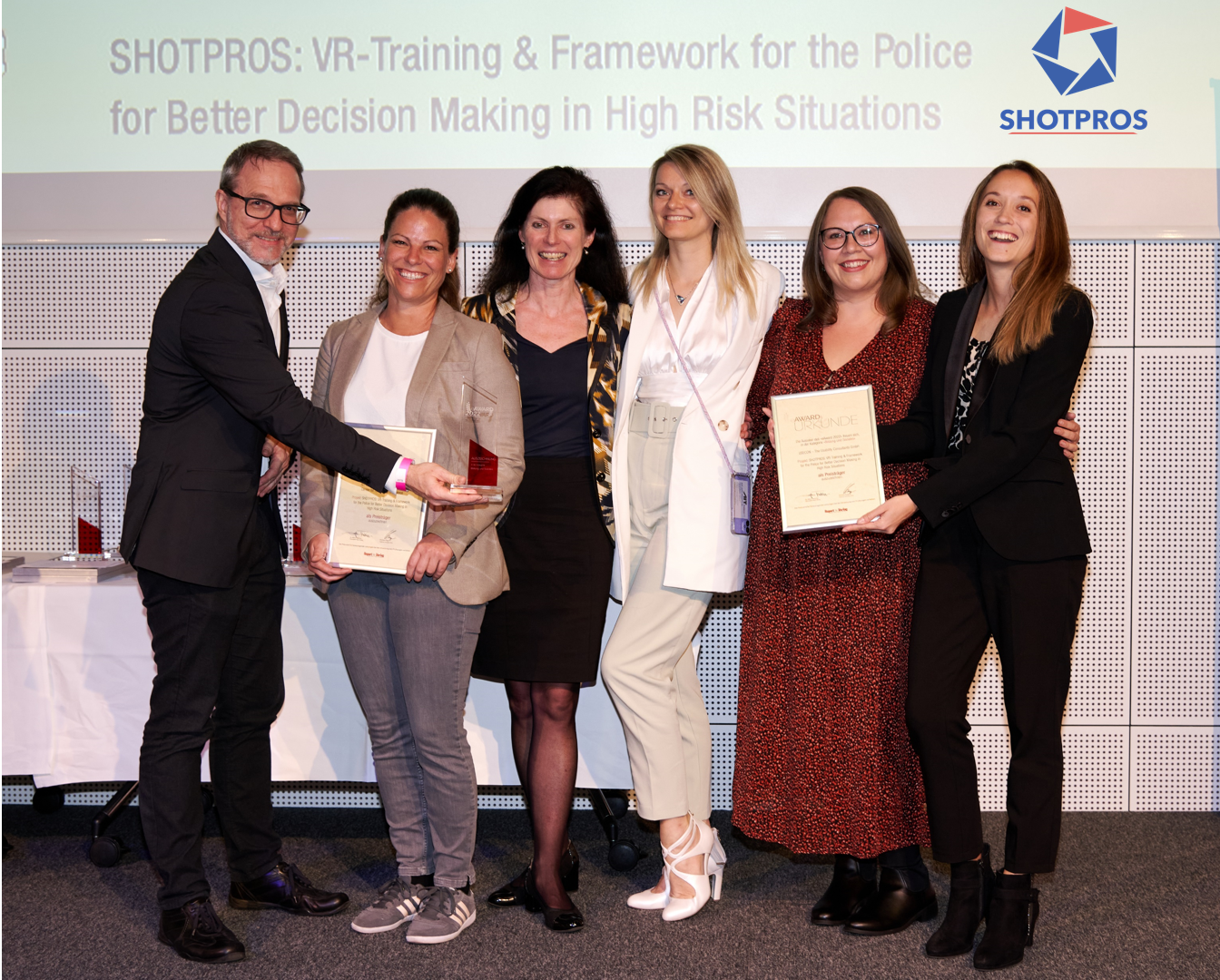 The SHOTPROS project received the eAward, the most important business prize for digitalization in Austria.
Read More »