EU citizen study - Perceived behaviour of police officers by EU citizens
SHOTPROS just launched a large-scale study on citizens' perceptions of and experienced with police. Learn more about the goal, the content and the participation in this article.
Aim of the study
The study aims to assess how citizens perceive police, evaluate certain police actions and how they have experienced previous encounters with the police.  This study looks into the needs and expectations citizens hold concerning police work and treatment by police officers. It will thus investigate the societal impact of police decision-making and acting on citizens' perspectives on police legitimacy and trust and will help at incorporating the needs of EU citizens in the project.
This study is developed by KU Leuven and has received ethical approval from the Social and Societal Ethical Committee of KU Leuven (nr. G-2019 09 1712).
What will be measured?
The survey consists of a set of questions related to the participant's own feelings of safety, their perception of the police, their own experiences with the police, and their assessment of legitimacy, proportionality and appropriateness of certain police actions. For the latter, participants will be shown a number of short videos in which police-citizen encounters are shown. In the survey, information on socio-demographic factors is also collected, in order to investigate whether participants from different socio-demographic backgrounds differ significantly in their perceptions of police or their experiences with police.
Impact of the study
The results of this will provide detailed insight in possibly differing levels of perceptions, experiences and feelings of safety, and whether the needs and expectations differ across European citizens. This will feed the work on policy-maker strategies and will provide arguments for the planned training concepts and the further design of the training curriculum.
Discover more News & Events​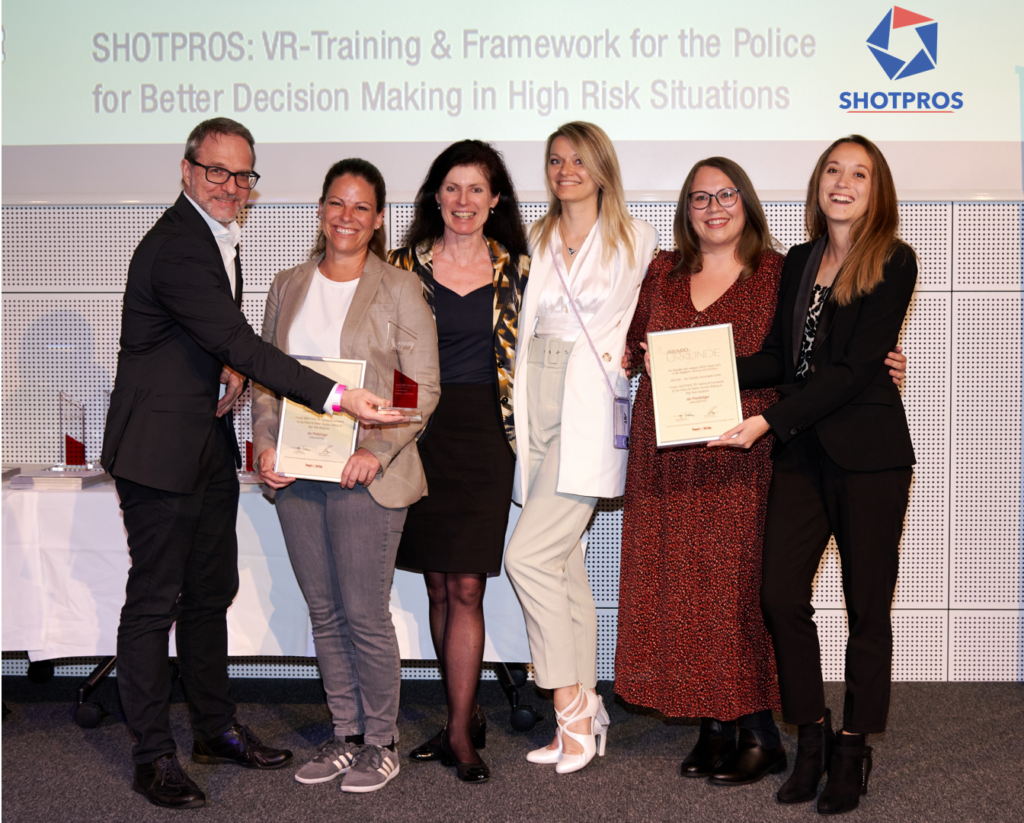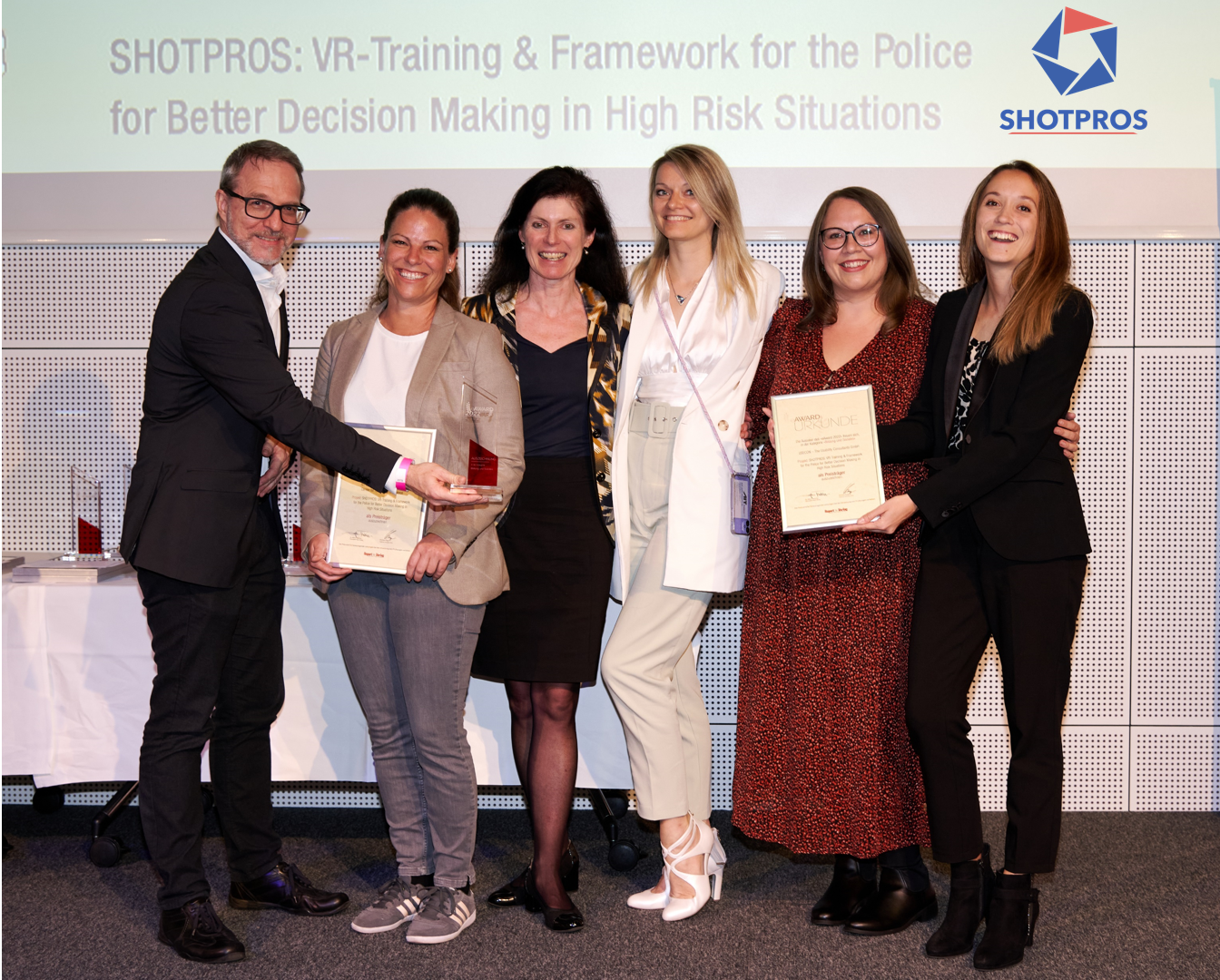 The SHOTPROS project received the eAward, the most important business prize for digitalization in Austria.
Read More »