SHOTPROS at the SICC Series CBRNe Conference 2020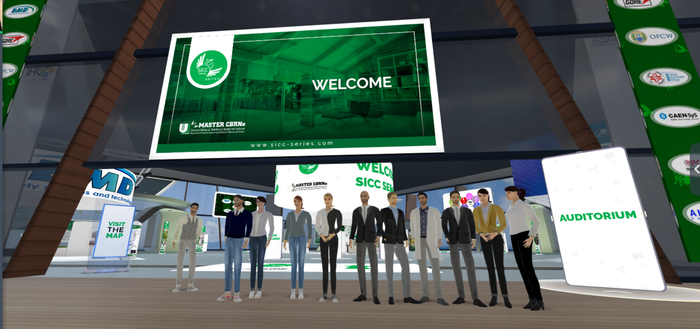 The SICC Series Conference on CBRNe is the second scientific international conference series on safety and security issues in the CBRNe field. The conference took place online from 10th to 12th of December 2020 and SHOTPROS was part of it.
Background
The aim of the conference is, to highlight technologies and best practices on the prevention and mitigation of CBRNe (Chemical, Biological, Radiological, Nuclear and explosive) risks on an academic level. USECON and AIT represented SHOTPROS at the conference and presented the topic "CBRNe Training in Virtual Environments – Structured Analysis & Practical Guidelines".
CBRNe Training in Virtual Environments
Virtual reality (VR) is increasingly gaining acceptance in the education and training sector. The potential of the immersive training technology has been extensively investigated in first half of the SHOTPROS project. The presentation provided a comprehensive overview of current training solutions as well as of research challenges in the field of VR for education and training in the security sector. Based on a SWOT (Strengths, Weaknesses, Opportunities and Threat) analysis, the findings were translated into practical guidelines.
The presentation aimed to enhance the awareness of what extensions are already possible with VR in CBRNe training, how these can be implemented, and which developments are still required.
Discover more News & Events​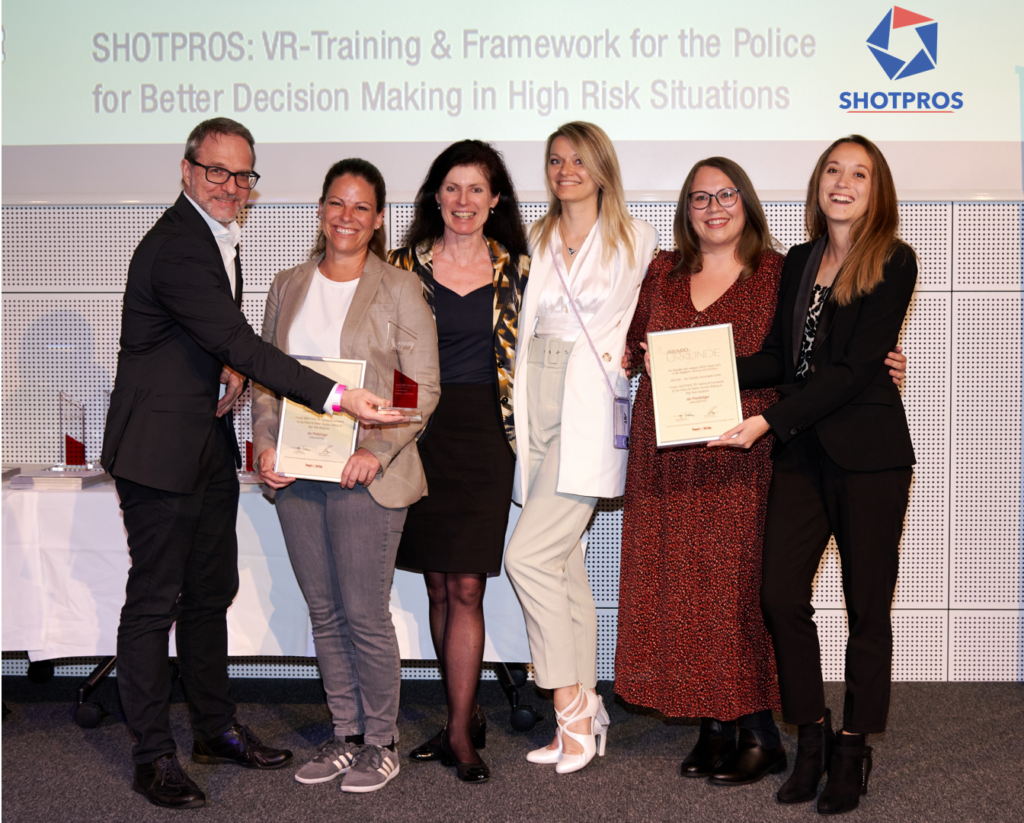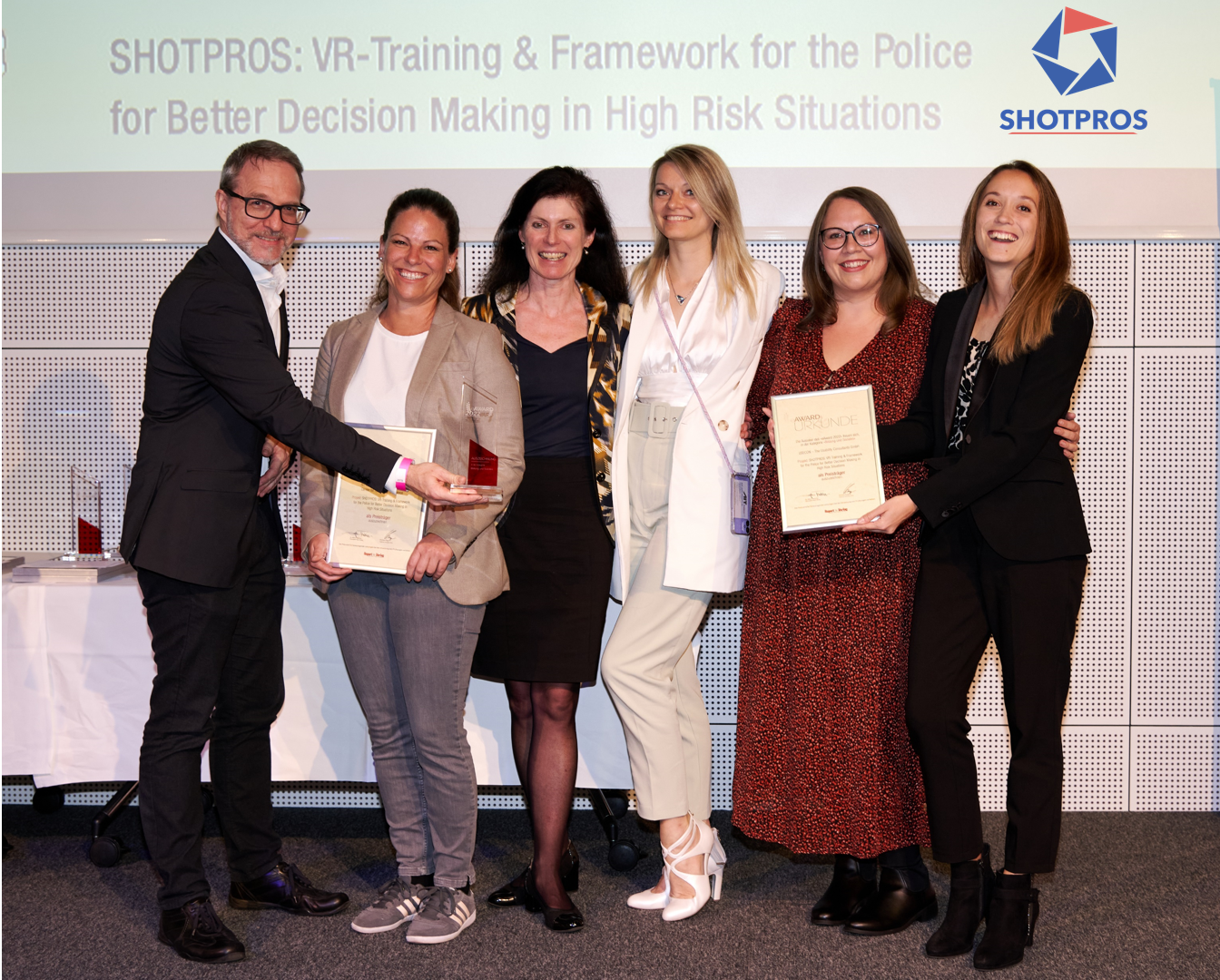 The SHOTPROS project received the eAward, the most important business prize for digitalization in Austria.
Read More »