Retrieving feedback from end users in Berlin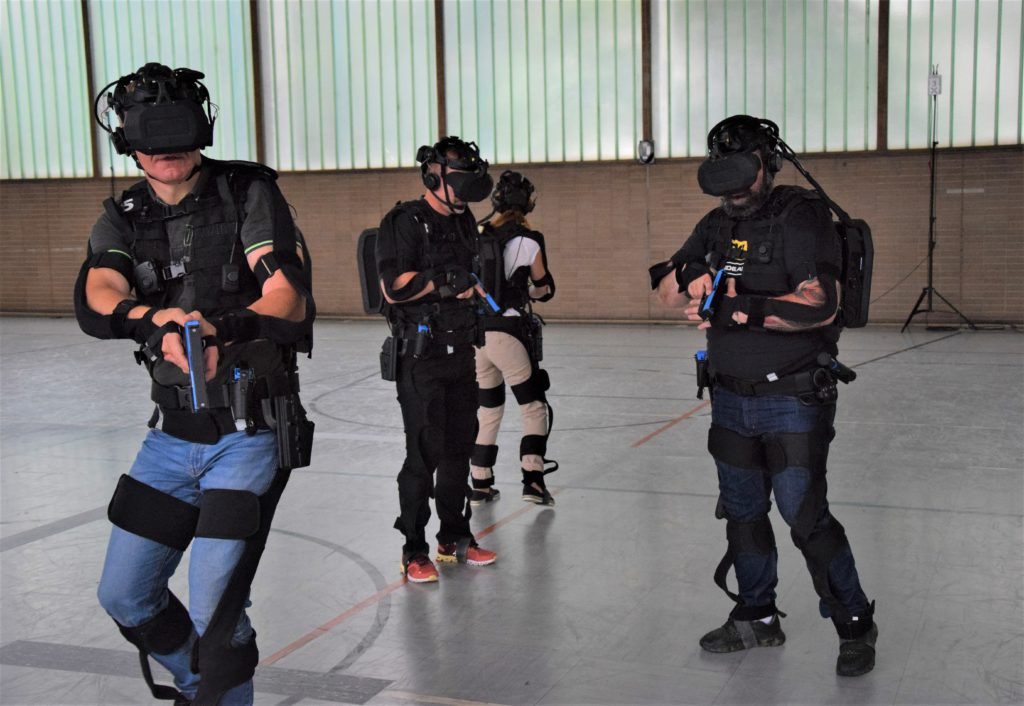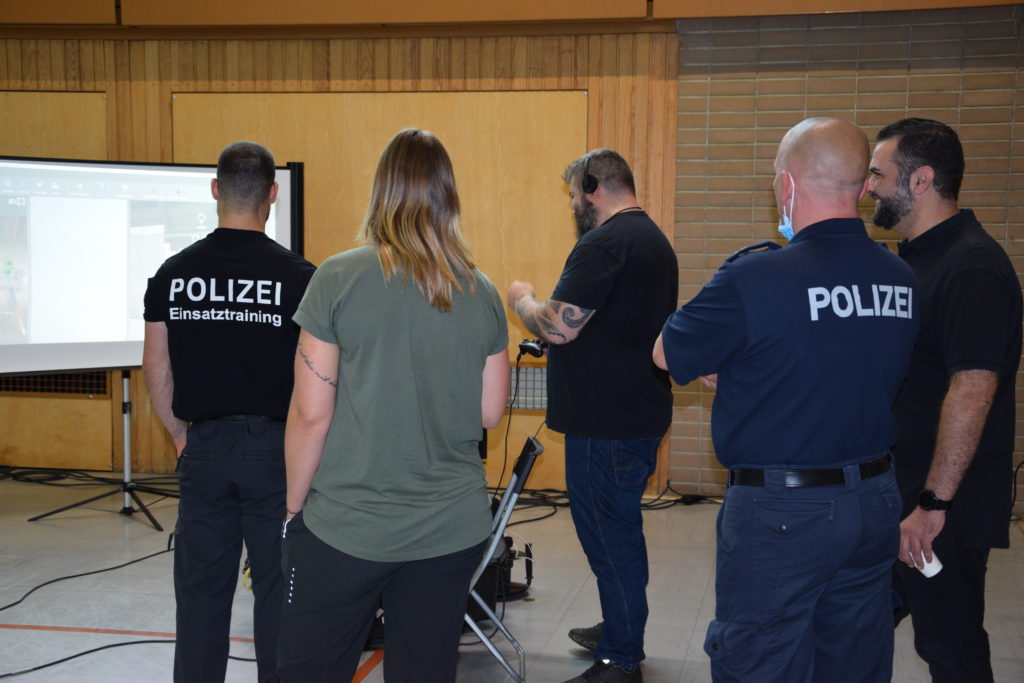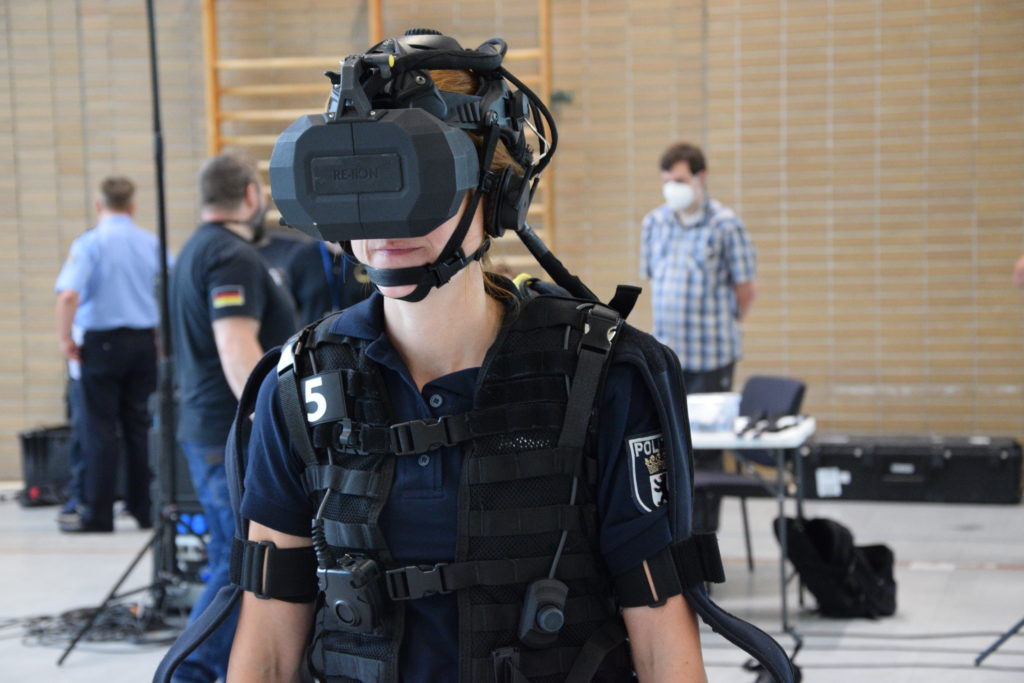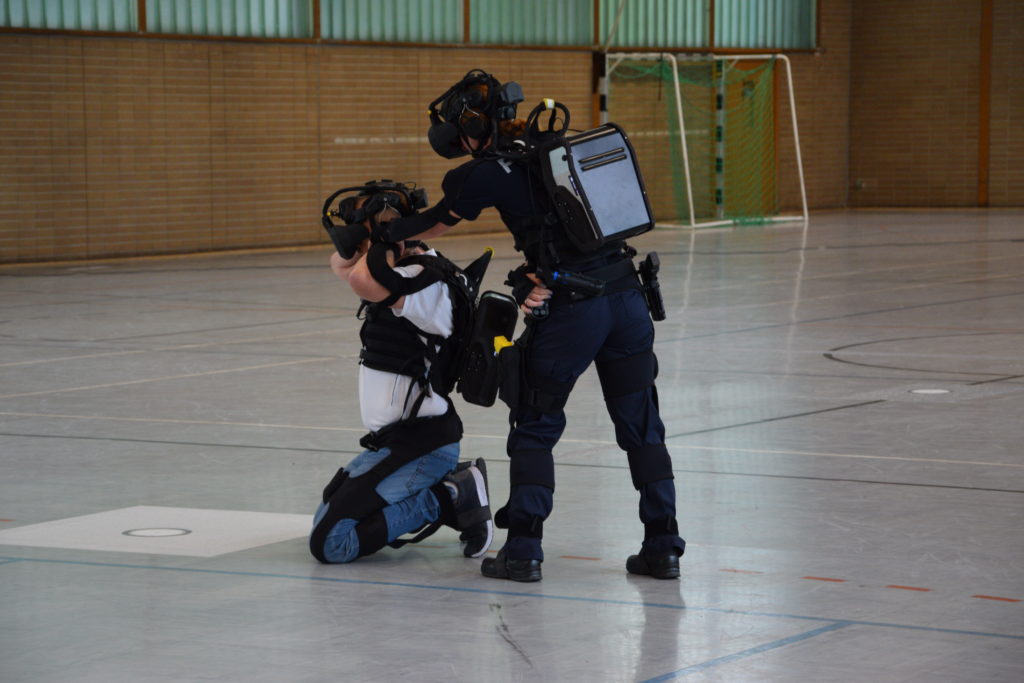 The SHOTPROS project hosted an end user feedback week in collaboration with the Berlin Police  in the second week of July 2021. Several project partners and advisors from 12 European police organisations attended the event and provided valuable feedback on the current SHOTPROS Virtual Reality (VR) system.
The aim of the feedback week was to directly collect feedback from police officers and trainees after trying out our current VR solution, the scenarios and the built-in stressors to enlarge or decrease the stress level on which a training is carried out. To achieve this goal, VR training units were carried out by end users supported by real-life police trainers and questions about the experience were asked by the SHOTPROS project team afterwards. This activity is part of the agile end user centered methodology of the SHOTPROS project which aims to closely work together with real life end users of VR police training systems to directly gain their feedback and to be able to adjust the solution to their needs during the course of the project.
Over 45 partners, invited network members and advisors took the chance to evaluate and test different VR police training scenarios and gave feedback on user experience, training options and performance measurements based on the current development state. Special attention was given to the adapted trainer interface with regard to scenario definition and adaption options and capabilities of the after-action review to review the performance carried out by police trainees.
The collected results of the qualitative and quantitative feedback are currently being analysed and evaluated within the SHOTPROS agile team. The generated knowledge will contribute to several objectives of SHOTPROS and answer policy-relevant questions of the law enforcement partners in the project. Moreover, it will contribute to the continuous improvement of the VR system driven by the needs of real end users.
Discover more News & Events​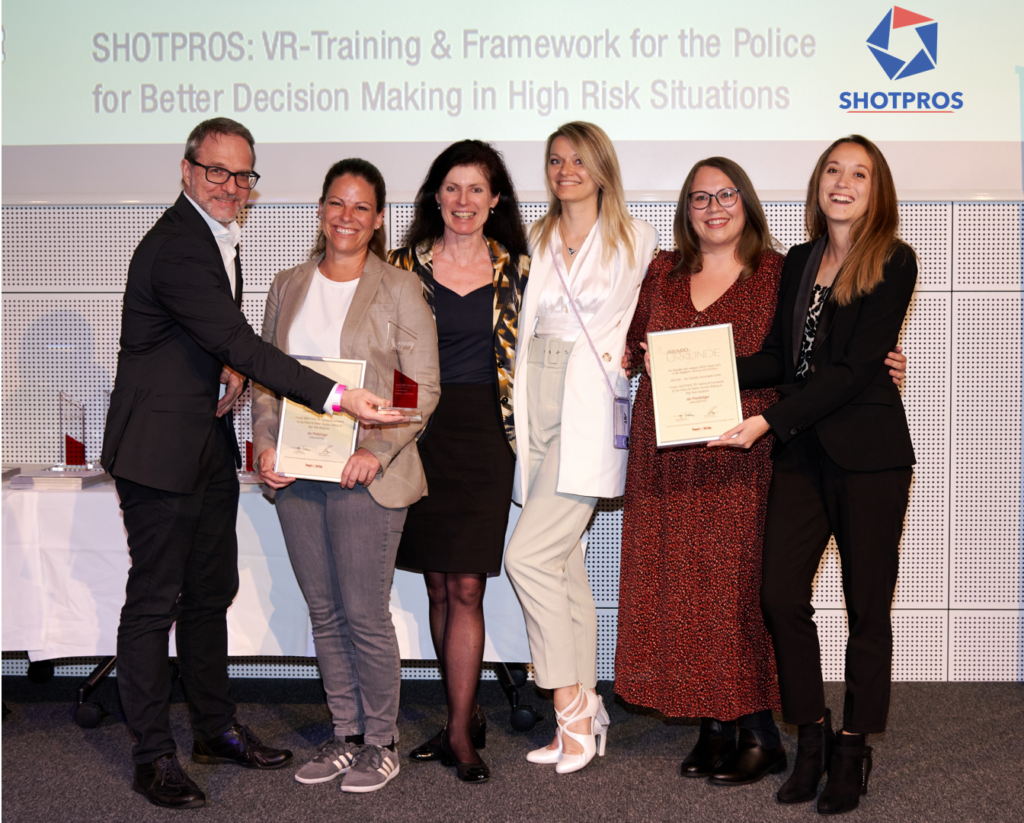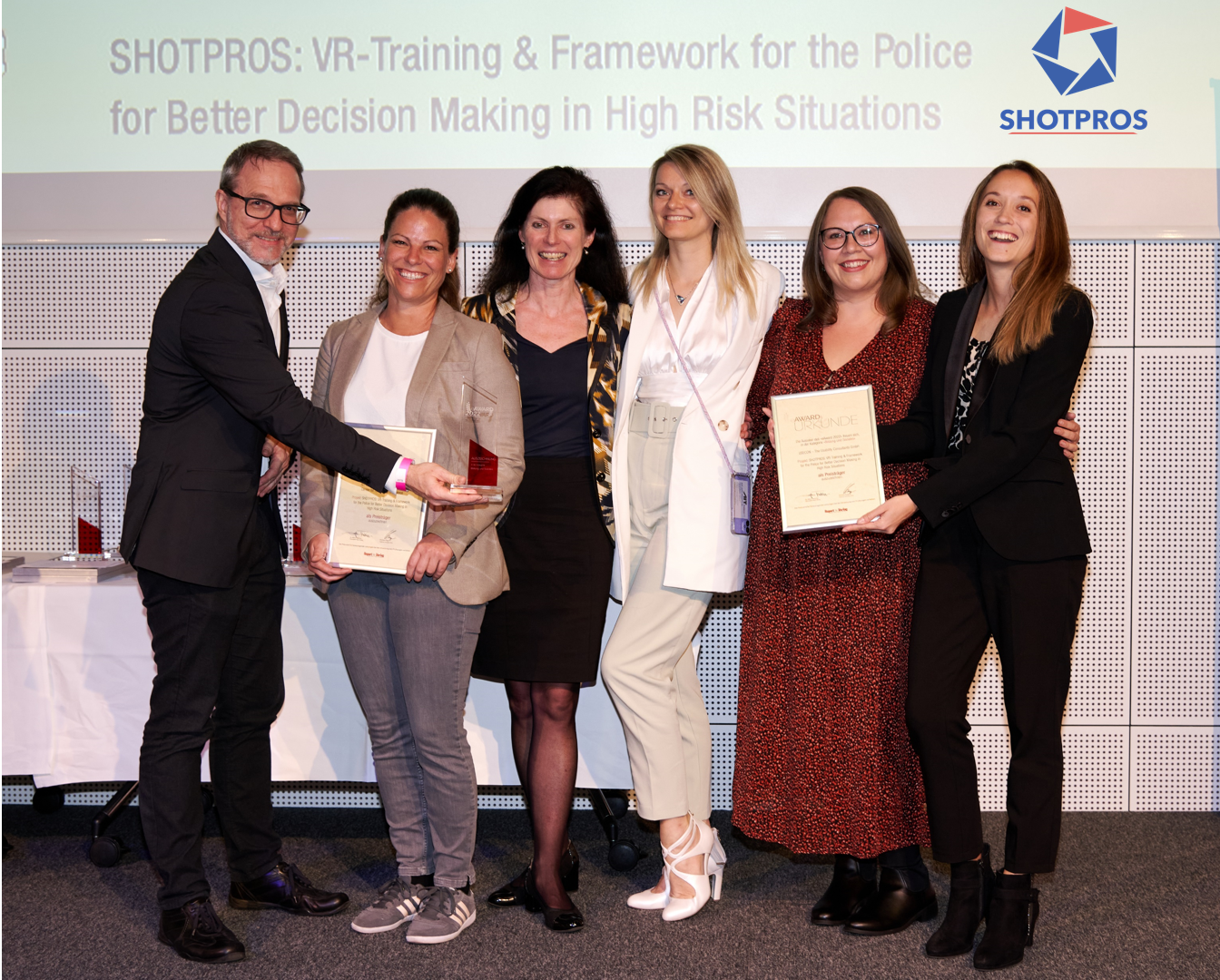 The SHOTPROS project received the eAward, the most important business prize for digitalization in Austria.
Read More »