SHOTPROS 4th Field Trial in NRW, Germany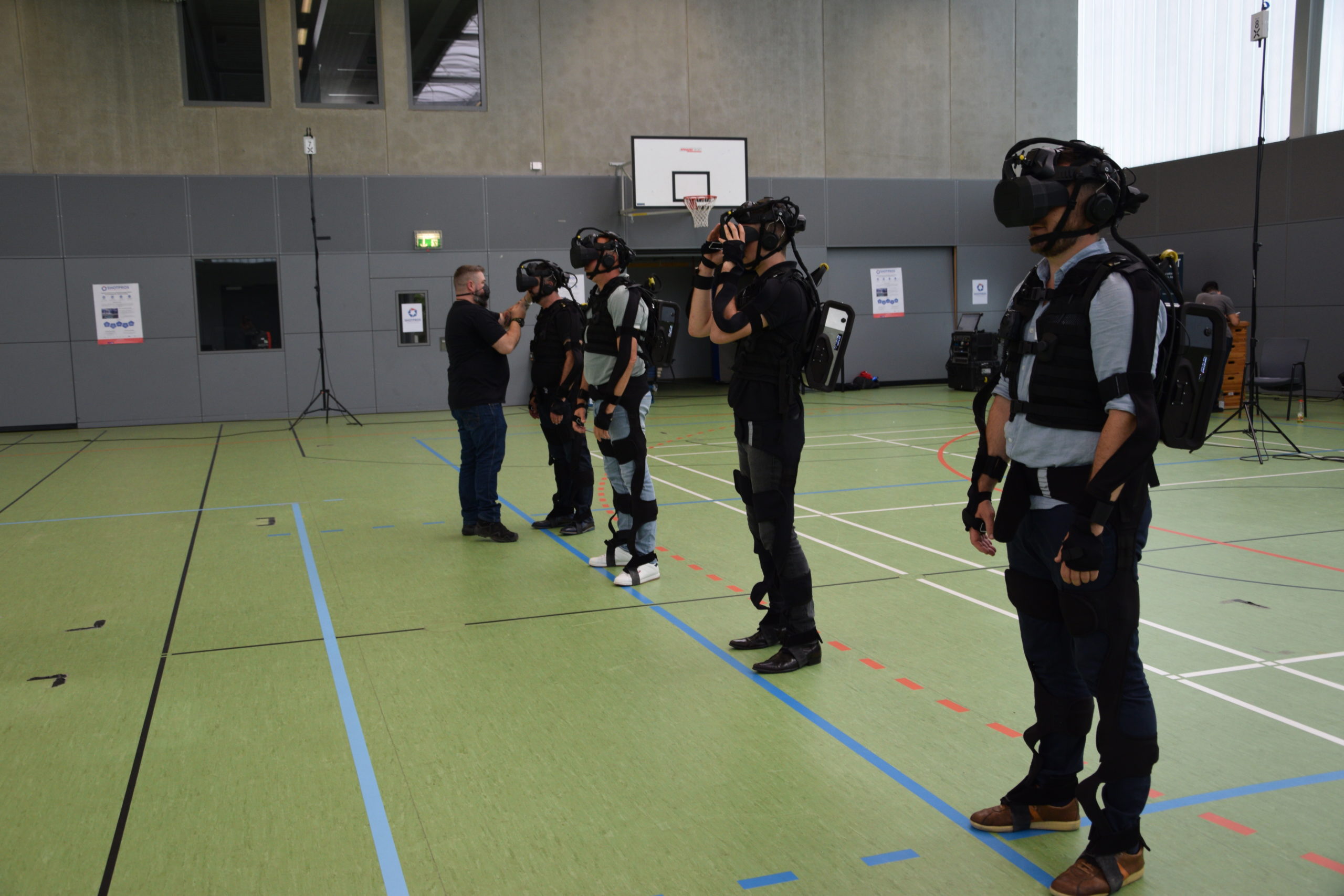 The 4th FT was organised by the SHOTPROS LEA partner LAFP NRW in Selm in North Rhine-Westphalia, Germany from 18 to 22 April 2022.
The overall aim was to conduct training of trainers from all branches of the VR-experienced law enforcement partner LAFP NRW. The VR system was tested to see how VR training could be integrated into their existing curriculum. Trainer and psychologists from LAFP NRW therefore also conducted workshops to position the relevant topic of stress measurement in a virtual training environment. Also, a showcase of the VR system was conducted to convince the higher management and decision makers of the added value. For internal communication within the LEA organisation, a representative was on site.
For that purpose, the set-up of the system was done on Monday, with a dry-run, a train-the-trainer workshop and a briefing session. On Tuesday and Wednesday 10 groups of each 4 trainees conducted standardised training, while on Thursday training, experimenting and workshops were organised. On Friday a video message from the NRW Minister of Interior was presented and several high-level police chiefs tried out the VR system. The fact that all trainees of the FT in Selm were operational trainers, made the feedback even more precise and provided another perspective to the gathered data.
The gathered feedback is under evaluation and will be reported in the final deliverables of SHOTPROS.
Discover more News & Events​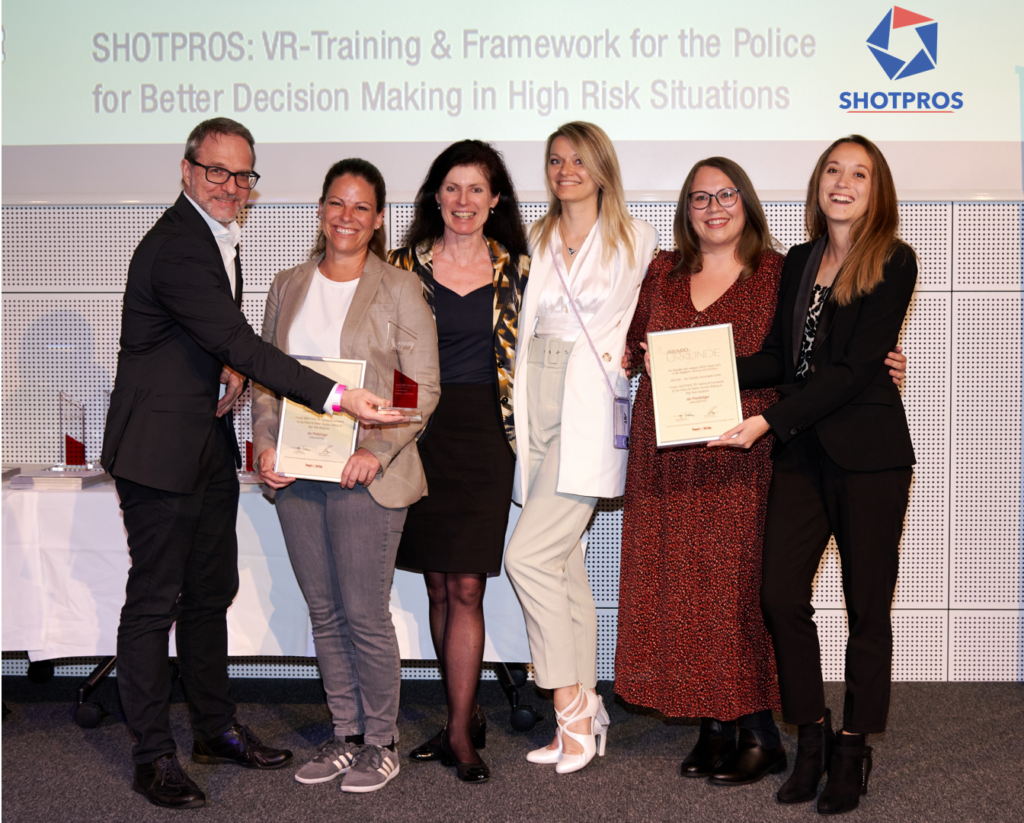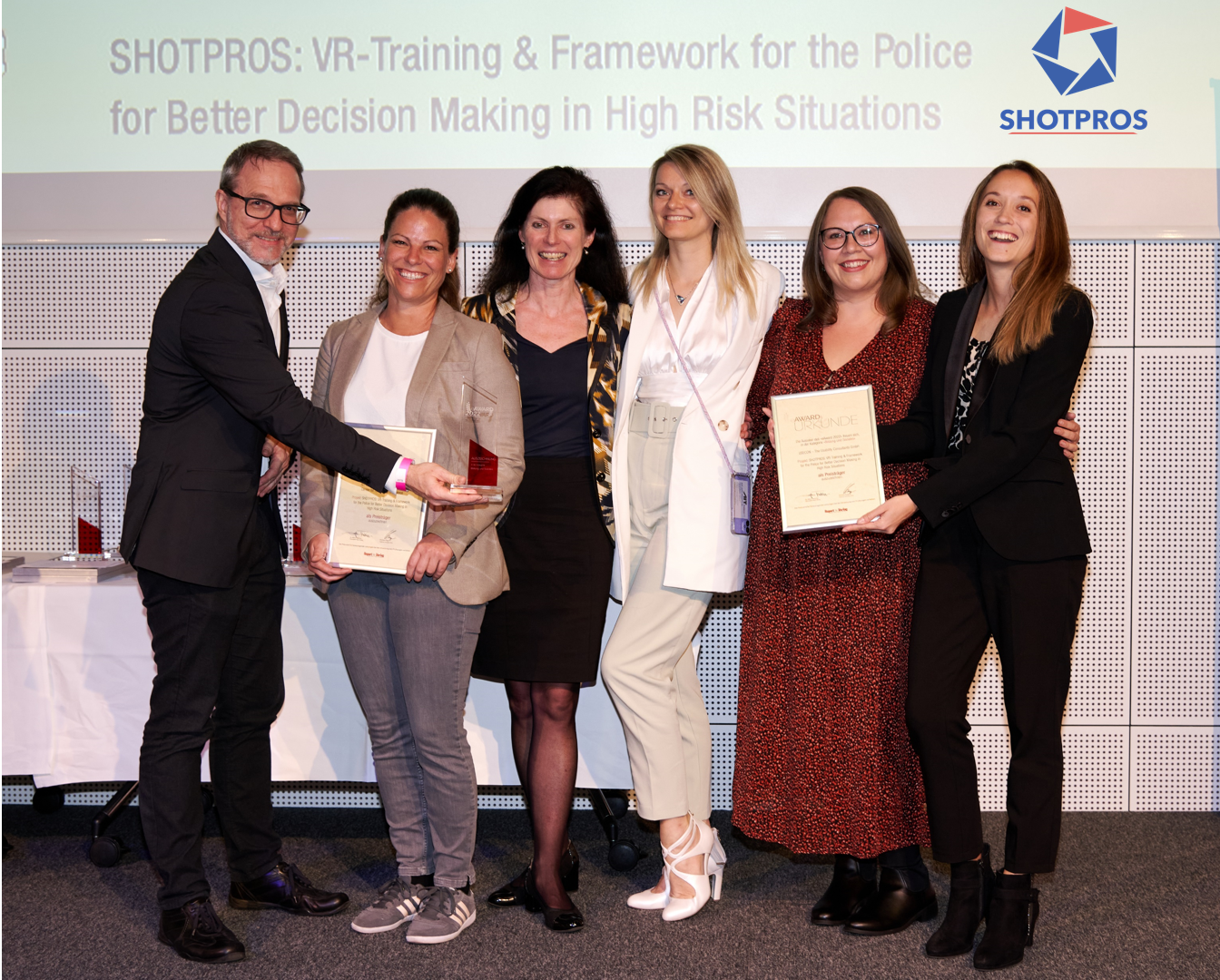 The SHOTPROS project received the eAward, the most important business prize for digitalization in Austria.
Read More »