VR & Police Network meeting in the castle of Gimborn, Germany
The EU research project SHOTPROS has been dealing with the topic of how to make VR police training more efficient and cost-saving for more than three years now. One of the aims of the project is to establish a network that will continue to exist after the end of the project (October 2022) and that will take into account the topic and needs of VR and police and enable knowledge exchange.
A network that was initiated online during the project, also needs offline meetings to expand the personal exchange with external input and the dynamics of the group: Therefore, from 14.3.2022 to 18.3.2022, in the idyllic castle of Gimborn, near Cologne, Germany, the "VR & Police Network" meeting took place.
Ortwin Maetzing and Alexander Schäfer from LAFP NRW, project partners of SHOTPROS, led the participants with their knowledge of psychology and operational police training as well as a lot of commitment and humour through 4 exciting days in Gimborn: They conducted workshops, accompanied by lectures and moderated discussions, always with the aim of an active exchange of knowledge and experience among all participants. Over 30 participants and 10 experts participated actively. The mornings were filled with expert lectures and interactive workshops from a wide range of disciplines and organisations in the plenum. The afternoons were characterised by a station operation. Trying out technologies, slipping into virtual worlds and experiencing themselves what police officers could experience in a virtual training was the focus in the afternoon, along with numerous discussions, workshops and impulses.
Virtual reality (VR) as technology for police education and training is a highly relevant issue. Saving resources and achieving better training results in less time sounds promising. However, just like any new technology, VR brings, in addition to many benefits, also some challenges when introducing it to an organisation. Decisions about the technology (there are no standards and providers are in the middle of a technological growth phase with constantly changing hardware and software), the fit into organisational structures, responsibilities and much more needs to be clarified in order to successfully introduce VR in police training for an organisation. What ethical issues arise? What (personal) data may be stored? What tools will trainers need in the future and how does the training fit into the existing programme and guidelines? These are just a few questions that police organisations have to clarify before introducing technology. Some of these questions were successfully answered, critically examined, discussed or confirmed by experts during the seminar.
A similar event is planned for 2023 – so stay up to date and register as a member of the VR and Police Network.

Discover more News & Events​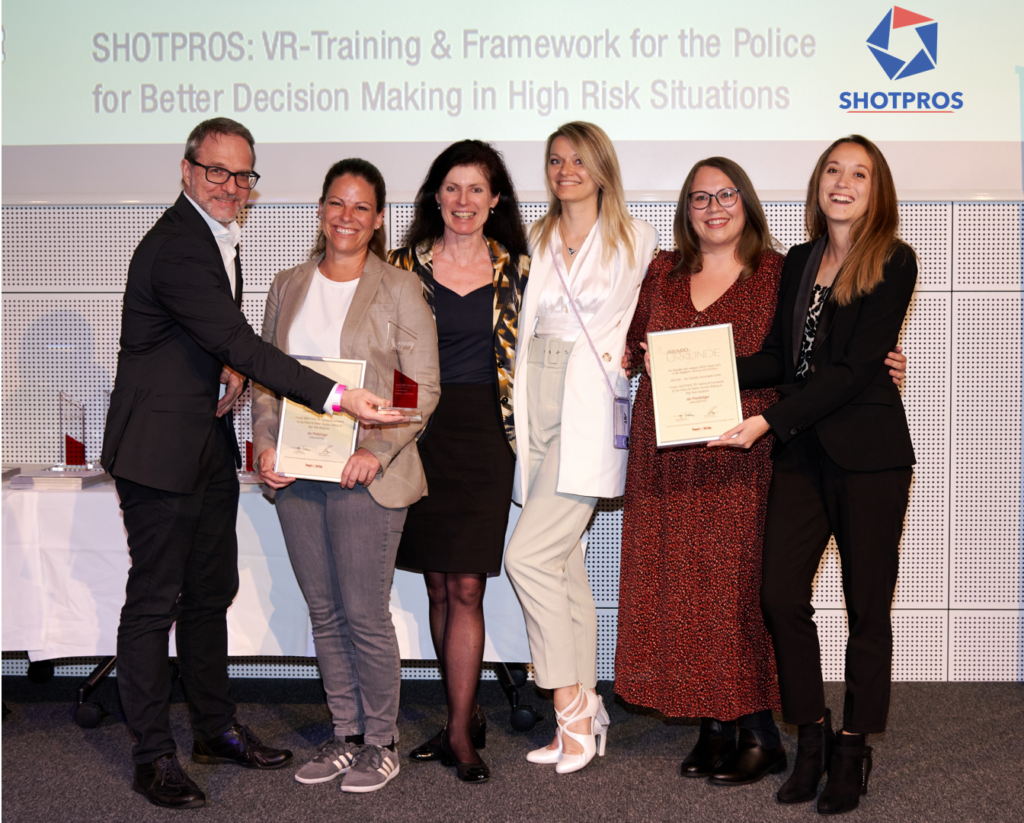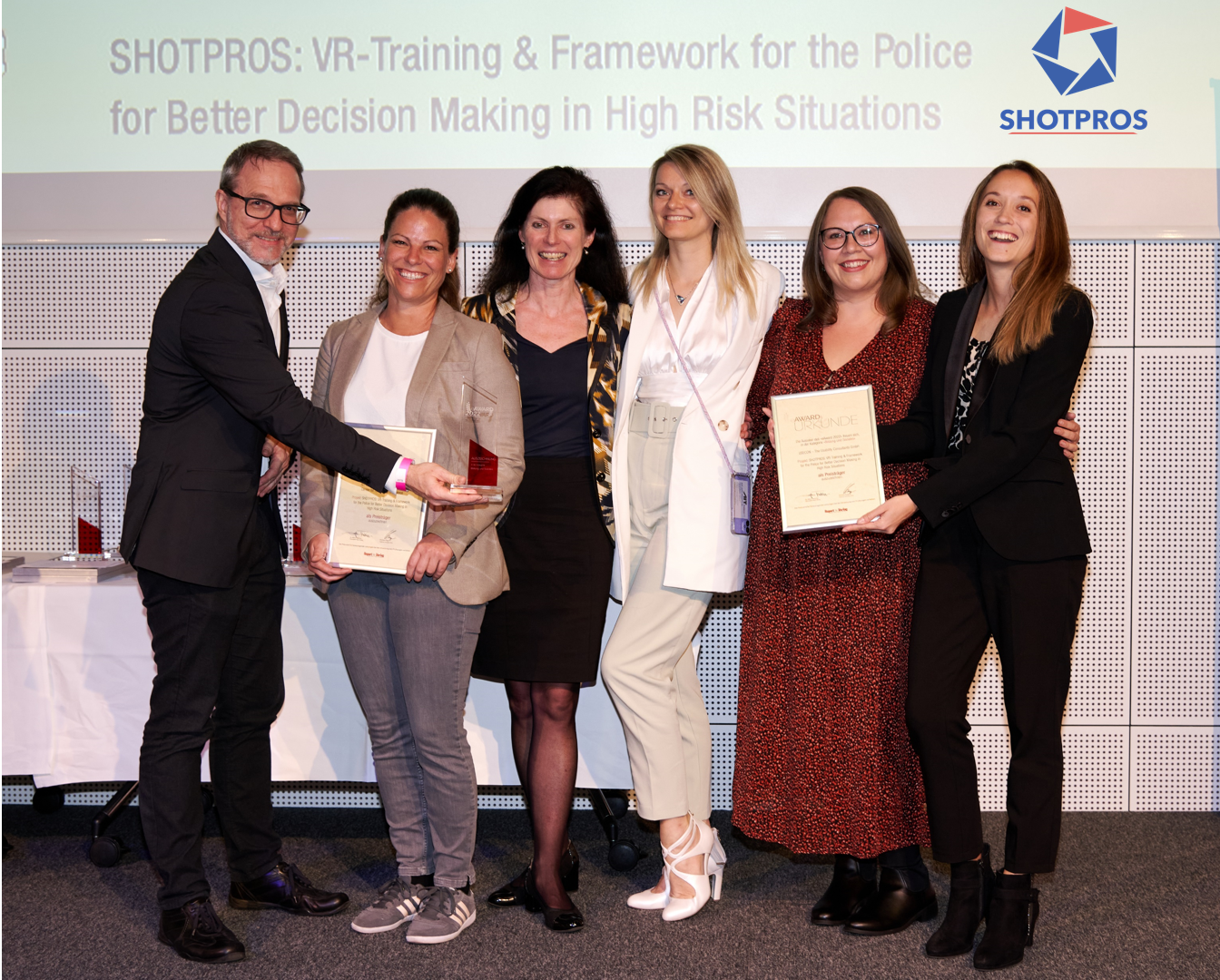 The SHOTPROS project received the eAward, the most important business prize for digitalization in Austria.
Read More »