SHOTPROS 2nd Field Trial in Bucharest
The event was part of the Europe-wide roadshow that started in Austria and went on for the second field trial to Bucharest. It has contributed to the overall goals of the field trials 1) to test, research and validate the SHOTPROS VR system and 2) to demonstrate and showcase the potential of the VR technology to end users and policy makers.
Since the project start in May 2019, SHOTPROS is investigating how police officers can use virtual reality in training. At the field trial in Bucharest, more than 30 police officers tried out the VR system and trained various scenarios with different difficulty levels. By testing the training program in practice, the level of stress and immersion of trainees can be investigated. This event was the first occasion where the police officers got the chance to test the OVR -Olfaction device with up to 8 smells linked to the VR scenario. It is expected, that scent makes the virtual experiences more realistic and thereby increases the quality of learning. The results are currently investigated by the research partners of SHOTPROS.
The field trial is Bucharest was a successful event that attracted high-level visitors from the Romanian Ministry of Internal Affairs, Gendarmerie, Police and national media. We are looking forward to the upcoming SHOTPROS field trials in Germany and Belgium.
Upcoming dates & locations of the field trials
The Netherlands – Amsterdam (4-8 APRIL 2022)
Germany – NRW Selm (19-22 APRIL 2022)
Germany – Berlin (16-20 MAY 2022)
Belgium – Ranst (14-15 SEPTEMBER 2022)
If you need further information or want to participate please contact us shotpros@usecon.com
Discover more News & Events​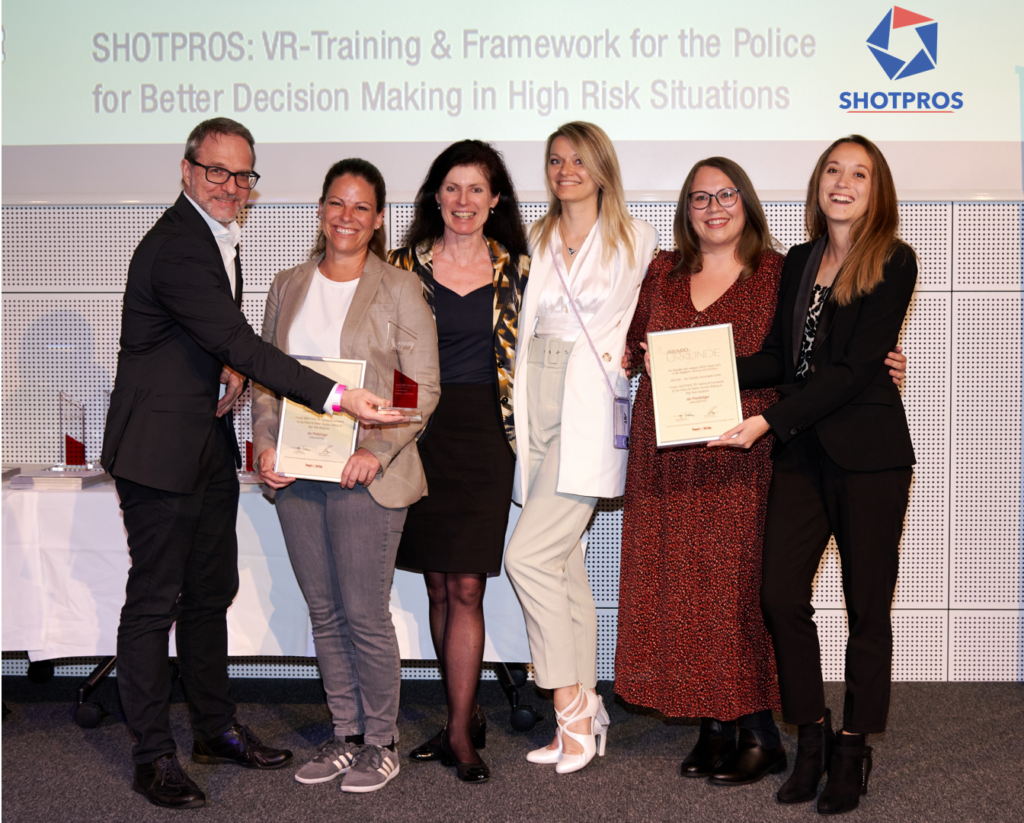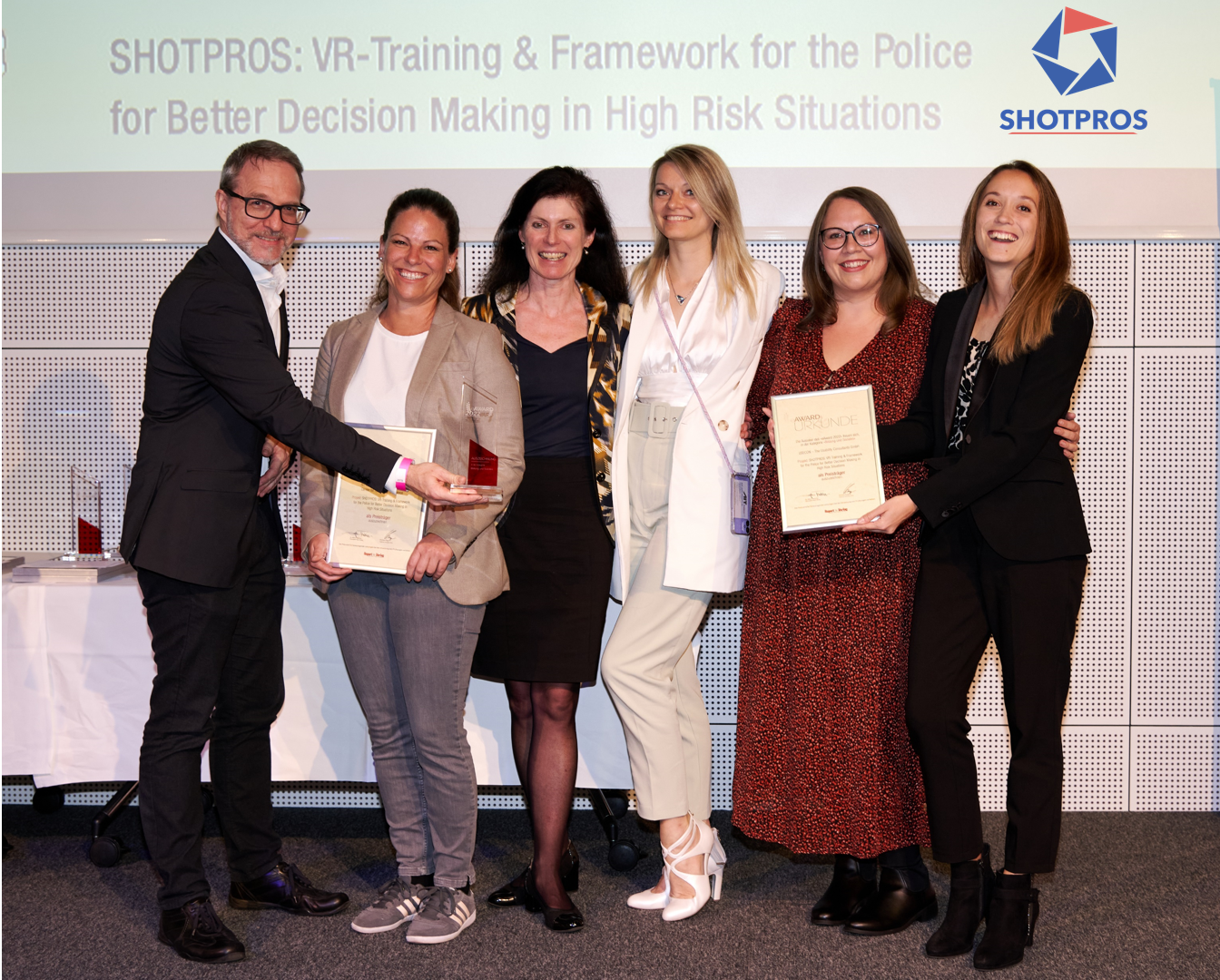 The SHOTPROS project received the eAward, the most important business prize for digitalization in Austria.
Read More »